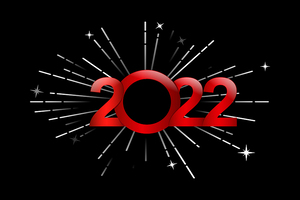 The New Year is here. Is your action plan ready? Don't wait around for success to fall into your lap. Take steps now to increase the odds of having your highest insurance sales ever.
Step #1: Reflect on What Worked and What Didn't
We can all be creatures of habit, so it's important to pause and reflect on what's working and what's not.
When it comes to insurance sales strategies, anything that wastes time and doesn't yield strong results could be considered a bad habit – and that includes strategies that used to work but no longer do.
Here are some areas to check:
Step #2: Shore Up Your Records
Good organization is a key piece of the sales success puzzle. If your records are a mess, you'll have a hard time keeping consistently communicating with prospects and customers.
Conduct an audit of your records and check for any missing or outdated information. Here are some issues to consider:
Contact Information and Preferences: If your emails keep bouncing, your contact information is probably out of date. Review your lists of email addresses, phone numbers, and home addresses, as well as contact method preferences.
Birthdays: You can't send a birthday card if you don't have this. Wedding anniversaries are another good date to have on hand.
Lead Source: You need to know where your leads are coming from so you can determine which lead generation strategies are working.
Policy Information: Knowing which policies you've sold and when they renew will help you stay on top of future renewals.
Unmet Insurance Needs: This is your opportunity to cross-sell.
If you're having a hard time getting organized, the problem might be your CRM system. Consider whether you need to upgrade.
Step #3: Build Out Your CRM Connection Strategy
Leads need to be nurtured. Current clients need to be nurtured, too – otherwise, they might become someone else's leads!
How frequently are you connecting? You don't want to annoy a prospective or current clients with too many messages, but you don't want to fall off the radar, either. The key is to persistently deliver meaningful messages. We recommend reaching out at least once a month.
What can you automate? CRM automation can help you take some of the work off your plate, and this frees up time so you can focus your attention on other tasks.
What can you cross-sell? Cross-selling shouldn't be looked down on. After all, your clients probably need more than one type of insurance policy, and you would probably like more than one commission.
Step #4: Create a Calendar
This is not a situation where you should be trying to wing it. If you don't have a set calendar, there's a high chance that time will get away from you, and you'll end up letting leads go cold. You could also miss out on opportunities to connect with current clients, and you could end up losing them to an insurance sales professional who's more on top of things.
Spend some time creating a calendar. Yes, it will be a lot of work upfront, but it will make the rest of the year much easier. Roll up your sleeves and get to work on your prospect outreach plan.
Here are some messages that you can include in your calendar:
Birthday and Anniversary Cards. This is a great time to send a personalized message.
If a client or prospect is having a baby, buying a house, or experiencing another milestone, it's a great time to send your congratulations – and point out the need for insurance.
Cross-Selling Campaigns. Have your clients purchased life insurance but not disability insurance? They might be interested to know that, according to the Social Security Administration, a 20-year-old has about a one-in-four chance of becoming disabled before reaching age 67, but only about a one-in-eight chance of dying. Stats like this can be incorporated into your cross-selling campaigns. For more great resources, download 13 popular client handouts.
Renewal Date. The policy renewal is a great time to reach out to your clients. In addition to thanking them for their business and making yourself available for anything else they need, this is a good time to remind clients about the future purchase option rider, a common clause that lets disability insurance policyholders secure more coverage without additional medical underwriting. Learn more about the future purchase option rider.
Step #5: Get the Support You Need
Having your prospect outreach plan in tiptop condition is a good start, but you might need some support, too. DIS is here to help. Contact a Regional Brokerage Manager to start a conversation.
Please follow and like us: