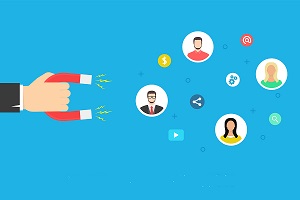 It's often said that acquiring a new customer costs five times more than retaining a current customer. You know from experience how much hard work goes into finding new prospects, many of whom never pan out. Although retaining clients also takes work, it's comparatively less work, and it's definitely worth the effort. Here are 10 customer retention tactics to use.
Don't ignore clients after the policy's signed. If you want to retain clients, you need to think about long-term relationships. This means that you need to stay in contact with clients, even after you've sealed the deal.
Promote the Future Purchase Option. Many disability insurance policies include a Future Purchase Option, which gives the policyholder the option of increasing the coverage amount to keep up with salary increases. Make sure you promote this every year.
Offer critical illness insurance. Even if your clients have DI coverage, they may be interested in the lump-sum payment that critical illness can provide upon the diagnosis of a covered illness. Offer it to your clients – before a competitor does.
Offer long-term care insurance, too. As your clients transition from work to retirement, their insurance needs will change as well. And if your clients aren't interested in long-term care insurance yet, their parents might be.
Look out for business owners. Do any of your clients own a business? If so, they may need more disability insurance coverage. Products to offer include business overhead expense (BOE), bank loan disability insurance, disability buy-sell insurance and key person disability insurance.
Send cards. A lot can change over the course of a year, and you want to stay in your clients' thoughts. Keep a calendar of important dates – like birthdays and yearly policy anniversaries – and send out cards. This is a classic strategy for a reason.
Provide useful information. If your clients see you as a source of useful information, they won't want to lose you. Get your clients to follow you on social media or have them sign up for your newsletter, and use these platforms to deliver current news and tips that your clients will find helpful.
Host client appreciation events. This is a good way to show your clients how much you appreciate them while fostering a personal connection. Ask them to bring a couple of other people along, and it becomes a good way to get referrals, too.
Listen to your clients. Everyone wants to feel heard. Make an effort to truly listen to your clients. This will help you understand their needs, and it will encourage loyalty.
Be there when your clients need you. It's easy to be there for clients when it fits your schedule, but what about when your clients need you? If a client needs you, and you don't respond promptly, the client will probably turn to someone else. Make sure you're available to help your clients with whatever comes up.
Don't ignore your customers. You worked too hard to get them. If you need assistance with customer retention strategies, please contact your nearest regional brokerage manager.
Please follow and like us: