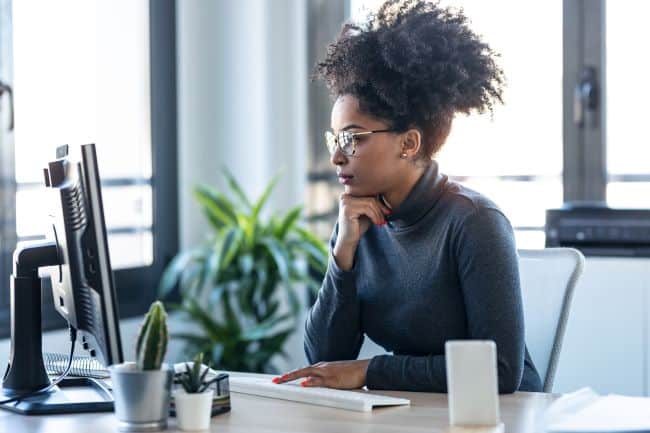 As an independent agent selling disability insurance, you may be wondering whether you should work with a disability insurance wholesaler or a disability insurance FMO. The decision you make can have a big impact on your career. Before you make up your mind, it's important to understand what types of organizations exist and what advantages you can obtain by working with them.
Disability Insurance Wholesalers, FMOs, and MGAs
Before you decide what kind of organization you want to work with – or whether you want to work with any organization at all – you need to understand the terms used to describe different groups. As there are many terms and some are used interchangeably, this can be confusing.
Disability Insurance FMOs: FMO stands for field marketing organization. It's just one type of marketing organization in an alphabet soup of options, including IMOs and NMOs. As Think Advisor explains, these marketing organizations act as a third-party intermediary between an independent insurance agent and the insurance company home offices. FMOs often provide support for agent licensing, marketing, sales, and continuing education.
Disability Insurance MGAs: Insurance Business defines a managing general agent (MGA) as a type of insurance agent or broker that has underwriting authority and can administer programs and negotiate contracts. Also called managing general underwriters (MGUs), they can carry out functions that carriers normally handle, such as binding coverage, settling claims, appointing retail agents, underwriting, and pricing.
Disability Insurance Wholesalers: According to CHRON, wholesalers work with insurance carriers to obtain specialized coverage for clients. However, wholesalers typically do not have any contact with end clients. This differentiates them from MGAs, which often consult with insurance consumers. Like FMOs, wholesalers are a company that acts as an intermediary between agents and carriers to make the agent's job easier.
Since individual organizations can vary, you always need to find out what a particular organization does and what it offers to its members. For example, some organizations provide more marketing help than others and some may provide more training materials and support for issues that arise in the course of selling disability insurance. There may also be differences in commission structures, as well as agent contracting and release policies.
Bear in mind you might not have to choose one or another – you may be able to work with multiple different organizations to fulfill your needs. However, you must read your contracts carefully to check for any exclusivity requirements.
Why Work with a Disability Insurance FMO or Wholesaler?
Since you chose to become an independent insurance agent, there's a good chance you value your independence. You might wonder why you should work with an FMO or wholesaler.
There are many reasons. Although you're an independent agent, you still need support. By working with a disability insurance FMO or wholesaler, you can gain access to the tools and support you need to be successful.
Market Access
Independent agents often struggle with carrier access. Let's say you work hard to develop relationships with two disability insurance companies and you sell their policies to your clients. Then, you meet a client who's not a good fit for either company, but you're sure there's a carrier out there that can provide it. Unfortunately, as you don't have access to any other carriers, you lose the client and the sale.
A disability insurance wholesaler can provide access to a wider array of carriers and product options, helping you avoid situations like this. A good wholesaler can also help you secure quotes and find coverage for your clients, which is especially helpful when dealing with challenging coverage needs.
Training Resources
Some agents shy away from disability insurance because they don't understand it. This is unfortunate because workers can benefit from paycheck protection and agents can benefit from the lucrative commissions that disability insurance sales yield. In fact, agents who sell life insurance can more than double their commissions by also selling individual disability insurance.
Instead of avoiding disability insurance sales, you need to find the training materials that will empower you to sell confidently and successfully. A disability insurance wholesaler can provide the training resources you need, including disability insurance glossaries to help you learn the terminology, case studies to help you see how to apply coverage options, blogs, videos, and articles to guide you through challenging issues, and sales tips to help you close more sales.
Sales Collateral
A successful marketing campaign involves a lot of sales collateral. You need client handouts to share in person, mail out in letters, and attach to emails, as well as social media posts with eye-catching graphics. Plus, don't forget about sales letters and email campaigns. Creating all this material on your own could become a full-time job, leaving you with no time to focus on finding prospects or meeting with clients – and that's assuming you have the design skills needed to put together professional-looking graphics. A disability insurance wholesaler can provide you with a huge supply of ready-to-go sales pieces.
Marketing Insights
Getting your foot in the door is often the hardest part. You may not know which markets to target or how to approach them effectively. Once again, a disability insurance wholesaler can help. Using their expertise in disability insurance sales, wholesalers can provide you with insights into different markets to explore the different types of disability insurance products that will appeal to clients. A wholesaler can also provide market-specific sales kits and other materials to help you create campaigns that lead to results.
Having Someone in Your Corner
Sometimes, you may have a difficult case or a client who has a question you don't know how to answer. When that happens, it's reassuring to have someone in your corner. A wholesaler can answer your questions and provide support when you need it. When you have a team of experts who have your back, you'll always look like a superstar agent.
Why Make Things More Difficult?
Succeeding in insurance sales isn't always easy. You have to compete with other agents as well as direct sales models. Carving out a niche can be hard work – don't make it more difficult than it needs to be. Selling disability insurance is a lot easier when you have a disability insurance wholesaler on your side.
Disability Insurance Services can help you build a thriving disability insurance book. We are a DI wholesaler, but we provide the comprehensive training and market support you might expect from an FMO.
We provide our agents with access to top disability insurance carriers and we offer a vast library of training resources and sales tools you can leverage at no cost. We also provide a disability insurance quote engine you can install on your website and in your email signature, and a free co-selling program to help you build your DI sales confidence.
Get Started Selling Disability Insurance
Whether you want to increase your disability insurance sales or enter the disability insurance market, DIS can help. Getting started with DIS is simple – there's no reason to wait.
Request a quote.
Get contracted as a DIS agent.
Help your client complete the application.
Wait for underwriting approval.
Learn more about how and why you should sell disability insurance.
Are you ready to conquer disability insurance sales with the help of a disability insurance wholesaler? Contact us.
Please follow and like us: