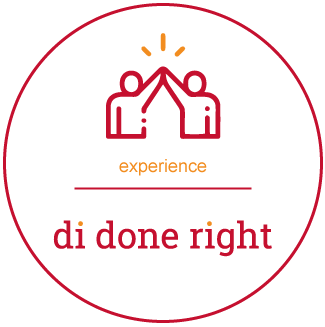 At Disability Insurance Services, our vision is simple: We strive to protect the income of every working American.  We accomplish this by providing insurance producers with creative and robust disability insurance plans to safeguard their clients against the risk of lost earning power due to injury or illness.
We are most respected for our people, partnership and performance, which have earned us recognition as the top disability insurance distributor in the nation. If you are looking for service beyond that of all others, DIS is your partner.
We want you to experience DI Done Right.
History
In 1997, we were compelled to create an organization to blaze an easier trail for our nation's producers. We envisioned a place that provided producers access to all major markets, along with the selling technology, and educational tools needed to achieve standout results.
Today, DIS has protected over 40,000 working Americans across the nation. We continue to lead the industry in growth and have been repeatedly honored by the nation's top carriers.