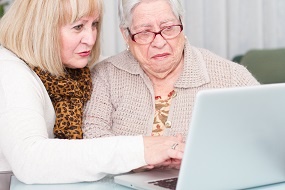 Decisions about long-term care affect the entire family, particularly the current and future caregivers. Caregivers will face financial, emotional, and social pressures. Here are three important reasons to talk to future caregivers about the importance of planning for long-term care needs.
1. Future caregivers often suffer financial setbacks.
Most caregivers make financial sacrifices in order to care for those they love, most often a spouse, parents, or parents-in law. A 50-year-old leaving the workplace to care for someone sacrifices more than $300,000 in wages and benefits over his or her lifetime. Financial consequences aren't limited to primary caregivers but often extend to secondary caregivers. A few other facts from the caregiver study:
The largest segment of caregivers are between 45 and 64 years old, and at the peak of their earning years.
47 percent of working caregivers reduce or deplete savings to cover caregiving expenses.
80 percent of primary caregivers and 50 percent of secondary caregivers reduced contributions to their retirement savings in order to cover long-term care expenses.
2. Future caregivers often sacrifice personal time and work time.
The average caregiver spends 20 hours per week attending to grocery shopping, bill paying, cooking, housekeeping, personal care activities and more. Caregivers often find it necessary to arrive to work late, leave work early and leave during the middle of the day. The impact can extend to co-workers and employers. Caregiving can be stressful emotionally. More than half of those providing at least 21 hours of weekly care suffer from depression. Other non-financial ways caregivers are impacted:
69 percent of caregivers abbreviated work schedules in order to provide care.
33 percent of caregivers added a second job to help cover long-term care costs.
80 percent of married caregivers believe the marriage suffered due to the demands of caregiving.
70 percent of caregivers find caregiving to be physically and emotionally draining.
3. Future caregivers can influence the buying decision
Despite awareness about the need to plan for long-term care, two in five have not prepared in any way. The majority of those with a plan rely almost solely on savings and family support. Future caregivers are most impacted by a parent's or parent-in-law's plans for long-term care. They are the most relieved from the financial, emotional, and physical stress when caring for an aging family member with long-term care insurance. Some of the strongest supporters of long-term care insurance are caregivers for those without long-term care insurance. Studies show they may have already or plan to recommended long-term care insurance to others. With so much at stake, the future caregiver should be consulted in the decision process.
Share these facts to help initiate a long-term care insurance discussion with children of aging parents. They may not realize how broadly their lives and the lives of their spouses, family, and friends are changed when the times comes to provide care for a loved one. Planning now offers the opportunity to minimize the strain for everyone.
DIS offers long-term care insurance products from the top carriers. Your DIS representative will help you design a long-term care policy that is affordable and still reduces the financial strain of providing long-term care to a loved one. Call us today for a quote or download our long-term care sales script to learn more.
Please follow and like us: