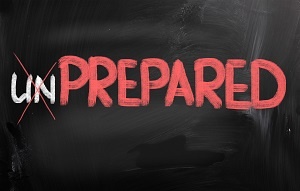 The Hawaiian missile debacle dominated the news almost two weeks ago, and this week, the button pusher lost his job. The event was a grave reminder of the importance of preparedness. The state was clearly not ready to initiate countermeasures for a false broadcast or to protect residents and visitors on the islands. Likewise, people on the island were left running scared. Everyone wished they had a better plan.
Similarly, a financial emergency can be a serious wake-up call. If your client is severely injured in a car accident, diagnosed with a brain tumor, unable to sit at a desk due to back pain, or suffers a stroke, the family may be left without an income and running scared … unless they have sufficient disability income protection.
Unfortunately, most Americans are sadly uninformed about the risk of disability. According to a LIMRA study, when asked questions about disability insurance, respondents incorrectly answered 7 out of 10 questions. Even advisors underestimate the probability of suffering a disability (1 in 4) or the percentage of disabilities resulting from illness (90 percent) rather than injury.
Some of your clients blindly trust that they are protected through a work policy. Help them crunch the numbers to see if they could actually pay their bills with the projected work benefit.
Let's go through a quick disability awareness list that will help you prepare your client for a paycheck interruption due to an illness or injury.
Key facts:
The most common causes of an income-interrupting disability are musculoskeletal conditions and cancer. Injuries represent only 10 percent of disability claims.
The average length of an individual disability claim is more than 31 months. And one in eight will be disabled for five years or more.
Almost 70 percent of workers do not have disability insurance benefits.
An increasing number of employers are replacing employer long-term disability insurance with voluntary employee-paid coverage.
Voluntary coverage is often simplified or guaranteed issue. Health history is usually not an obstacle.
Individual disability insurance premiums average only one to three percent of annual income.
Individual disability products offer attractive features and benefits, like student debt repayment and contributions to the retirement plan.
DIS makes it easy for you to help your client prepare now to face the financial impact of a disability. Your representative will work with you to design a policy that is affordable now while protecting future earnings increases. Call us for a quote or suggestions about how to approach your clients. Also, download this client handout to use in your presentations.
Please follow and like us: