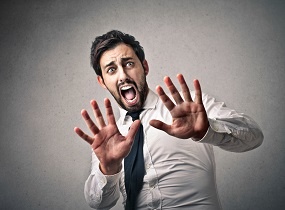 Some advisors hesitate to present long-term care insurance to clients. This hesitation might stem from the belief that consumers are just not interested in long-term care insurance; inexperience with the product; or concerns about dealing with premium increases. Are any of these reasons behind your long-term care insurance sales reluctance? Read on. You might be surprised at what you learn ….
Fear #1: Uninterested consumers
The scenario: Would you be surprised to learn that clients initiate most conversations about LTCi? According to Genworth's research, 80 percent of the time, clients initiate long-term care insurance discussions with their advisors. Many times the conversation starts with a question about how LTCi works and how much it costs.
The facts: 70 percent of Americans over 65 will require long-term care in their lifetime. As a financial or insurance advisor, your job is to help clients navigate risk. The risk of needing long-term care is BIG. Are you comfortable waiting for your client to approach you about a common and foreseeable financial reality?
The solution: Start proactively initiating the LTCi conversation. You'll probably be surprised by the receptiveness you encounter. Those interested in LTCi are not just the elderly either. The average issue of long-term care insurance is getting younger. A decade ago, the typical buyer was 60+; today the average issue age is less than 55. Even Millennials are interested in planning now for long-term care expenses.
Fear #2: Dealing with premium increases
The scenario: Some agents have been burned in the past by LTCi products with increasing premiums. Explaining a premium increase to clients is an unpopular activity for financial professionals. Agents don't like to recommend a product that becomes a struggle for the client to maintain.
The facts: Today's long-term care carriers have improved product pricing. The challenge of the extended low interest rate environment and policy lapse rates lower than expected contributed to the necessary premium increases. Today's products are priced to account for both scenarios, making sizable future increases less likely.
The solution: Be prepared to answer this objection, using verbiage above. Also, use cost of care calculators for your state to give clients a realistic snapshot of how much long-term care will cost in the future when clients may need it. Comparably, the chance of a premium increase may seem less insignificant.
Fear #3: Inexperience with the product
The scenario: We naturally tend to avoid activities that force us out of our comfort zones. That said, once you sell your first LTCi policy, every subsequent policy will get easier. That's true of individual LTCi and group LTCi – they both get easier with every sale.
The facts: If you are unfamiliar with LTCi or just rusty about the product details your DIS representative with prep you to talk long-term care insurance with your client in no time. We'll provide the background you need, suggest options to present to your client, and include customizations to make LTCi work for any budget. In certain scenarios, we may even co-sell the policy.
The solution: Don't do it alone. You can count on DIS to provide top quality LTCi products and support from preparing a quote to serving as your advocate through the underwriting process.
Ready to overcome your LTCi sales reluctance? Here are some ways to get started.
Get a better look at the profile of the common LTCi client.
Get acquainted with the LTCi cost of care calculators – compared to the cost of care, LTCi premiums are pretty affordable.
Download the Ultimate LTCi Sales Script.
Read through the Ultimate LTCi Case Design Guide.
Download the LTCi Broker Kit and request a long-term care insurance quote.
Don't let your own fears stop you from initiating a vital discussion with your clients. Call us today. You'll soon be on your way to success with long-term care insurance.
Please follow and like us: