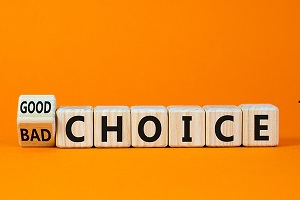 Between the high odds of disability and the average person's dependency on a steady paycheck, the need for disability insurance is clear. As an insurance agent, you know you should add DI to your solution suite, but you're not sure how to get started. A good first step is to find a disability insurance company that can support your efforts – specifically a disability insurance wholesaler – that can provide you with access to a wide range of disability insurance companies.
Nine Disability Insurance Carriers to Include in Your Solution Suite
As an independent agent, you work with a wide range of clients. Some are just starting their careers while others are nearing retirement. They may work in a wide variety of careers and earn varying income levels. Each of your clients has a unique coverage and budget need.
That's why it's important to have a multi-carrier portfolio. Ideally, your disability insurance wholesaler should provide you access to at least five disability insurance companies or more. Here is a list of nine premier carriers you'll want to represent:
| | | |
| --- | --- | --- |
| Ameritas | Assurity | Fidelity Security Life Insurance Company |
| Illinois Mutual | Lloyd's | MetLife |
| Mutual of Omaha | Principal | The Standard |
Disability Insurance Policy Types
Along with providing you access to a multi-carrier portfolio, a good disability insurance wholesaler helps you offer a wide range of disability insurance policy types. Some of these DI products are designed for workers; other products are designed for businesses and business owners.
Individual Disability Insurance: Although some people have group disability insurance through work, this coverage is not always sufficient and can leave people with large income gaps. Individual disability insurance can fill in this need.
Retirement Plan Disability Insurance: A disability can make it harder for people to save for retirement. Retirement plan disability insurance addresses this by paying benefits to a retirement trust.
Guaranteed Standard Issue Disability Insurance: This option is available to employee groups of at least five. The benefit levels and periods may be limited, but this can be a good option for people with pre-existing conditions.
Simplified Issue Disability Insurance: This is another option for people who are considered high-risk or who want a fast option without the hassle of normal underwriting.
Key Person Disability Insurance: When a key employee becomes unable to work due to disability, the business can suffer. This policy type pays a benefit to the business.
Business Overhead Expense Insurance: Overhead costs don't stop when a business owner is sick or injured. BOE insurance helps pay overhead costs to keep the business running. Business owners may also want to consider other products, including bank loan disability insurance and disability buy-sell insurance.
When selecting disability insurance products, it's not always an either/or situation. For example, a worker might have group DI through work and individual DI on their own. Business owners may need multiple DI products to cover their various risks.
Disability Insurance Underwriting Considerations
The best disability insurance policy for one person might not be a great fit for another person. Likewise, the best disability insurance carrier for one person might not be a good match for someone else.
In addition to possible differences in terms of coverage and riders available, different carriers also have different risk appetites and underwriting policies. This can be especially important to consider when looking for insurance for someone who could be considered high risk.
A person with a history of cancer, for example, might be denied coverage or offered extremely high rates by one carrier – but this doesn't mean the person can't get great, affordable coverage from another carrier. Carriers might also have different policies regarding things like tobacco or marijuana use, or many other potential issues.
If you know the carriers well, you might be able to predict which ones will offer good coverage in a particular case. Sometimes, however, you won't be sure until you compare quotes.
Of course, submitting the information required to get multiple quotes can be time-consuming. This is why it's smart to work with an independent partner who can give you multiple quotes with one call.
What to Look for in a Disability Insurance Wholesaler or Managing Agency
A disability insurance wholesaler (also known as a managing agency) can simplify the process of securing the disability insurance coverage your clients need.
When looking for a disability insurance company, make sure you're selecting a partner that can give you the tools, options, services and support you need.
Specifically, look for these 10 advantages:
Access to multiple disability insurance companies. Different carriers have different underwriting policies and coverage offerings, so the carrier that's right for one client might not be a good fit for another client. By working with a DI wholesaler with access to multiple carriers, you're ensuring that you can always offer the best fit.
Competitive commissions. Disability insurance sales can be very lucrative. To make sure you're getting everything you can out of a career in disability insurance sales, you need to make sure you're earning competitive commissions.
Underwriting advocacy. Some clients are easy to secure disability coverage for, but others may have pre-existing conditions or high-risk occupations that make approval more difficult. A good DI wholesaler should provide underwriting advocacy as part of their services.
Sales and marketing guidance. A good wholesaler can help you develop sales strategies and marketing ideas that open doors and close deals. Look for effective sales scripts, client handouts, videos, pricing strategies, social media advice and other tips and tools that will help you get ahead.
Fast online quotes. These days, many consumers want to conduct online research and get quotes. This can happen any time, day or night – and people expect fast results. Work with a DI wholesaler that supports fast quote turnaround, so you won't lose prospects to competitors who are faster.
It's great to get a quote, but it's even better to get a comparison of the top three disability insurance options for every client. Having an analysis of three options increases your professionalism and the client's confidence in your work.
Individual and Group disability insurance expertise. You want a versatile partner that can support you when you're working with individuals and when you're offering executive benefits.
Great people. Why work with people who aren't friendly and helpful? Look for the DI wholesaler with great people you can count on to have your back.
One-on-one coaching. Disability insurance sales are complicated, and you'll need someone to walk you through the process. Look for a company that offers free coaching and/or co-selling to build your confidence and expertise.
Flexible contract. Some wholesalers try to lock agents in with long-term contracts. Look for a wholesaler that guarantees great service and lets you out of your contract, no strings attached in the event that you're ever unhappy.
What You'll Discover at Disability Insurance Services (DIS)
At DIS, we're proud to report that we check all 10 of the boxes above. Founded in 1997, we have protected more than 40,000 working Americans and we have been repeatedly honored as a top-performing company by the nation's premier carriers. Brokers choose to work with us because we deliver an extraordinary level of service known as "DI Done Right."
If you're looking for a disability insurance company that is 100% dedicated to your success, look no further. Download our Broker Kit and contact your closest Regional Brokerage Manager to learn more. Or test drive our services by submitting a quote request.
Please follow and like us: