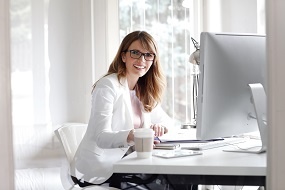 Are you marketing disability insurance to your female clients? Maybe you should. Women may represent the perfect disability client. Here's why:
Growing percentage of professionals
Two important professionals for disability insurance, dentists and physicians, will soon have close to one-third of the profession represented by women. By 2020, 30 percent of dentists will be women. Dental school enrollments are quickly approaching the 50 percent mark for female dental students.
Women already are more than 33 percent of physicians and that trend is expected to continue to grow as almost half, 48 percent, of medical school graduates are women. Particularly attractive for disability insurance producers, more women are becoming owners of medical practices, increasing the need for more than one type of disability insurance, individual DI and BOE (Business Overhead Expense).
Income essential to household
More than half of women are the primary financial breadwinners for the family and two-thirds of households rely on the income from both spouses. Over the last thirty years women have seen meaningful growth in their median income. More than $22 trillion of wealth will be controlled solely by women by 2020. Clearly, this is a market with financial resources that have income protection needs. Women may actually be more interested in learning about and purchasing disability insurance because generally they are more concerned about household expenses, debt and retirement savings than men. Making them more receptive to reducing those fears with insurance products.
Need for financial security
At some point in life, 90 percent of women will be on their own financially. Solo status may be due to delayed marriage, divorce, widowhood, or just outliving their partner. Higher earning woman who out earn their husbands are more likely to eventually become the household income provider. The divorce rate increases significantly for women making more money than their spouses. The woman who is the primary or sole breadwinner for the household may have the greatest need for disability insurance.
Tips for advisors
These insights are meaningful to advisors because women are aware of their financial vulnerability. Actually, outliving retirement savings is the number financial one concern of women. They are, as a group, better savers than their male counterparts, and tend to view their financial position more completely, not focusing primarily on investments as men tend to do. Help your female clients identify, face, and plan for their fears. A disability that interrupts the time period to save for retirement may have a greater impact on the financial security of a women relying only on her own assets during retirement.
Whether a physician, a dentist, or a contributor to the household income, approach working female clients about the need for disability insurance. They are unlikely to initiate the conversation with you, but will respond favorably to your inquiries and advice. Then make a call to DIS to review the case with your DIS representative. We will offer product suggestions, quotes, and recommendations about how to present the product. DIS can help you market to these clients too. Check out our Broker Computer Assisted Marketing (BCAM) program, free for all DIS producers.  Also, download our client handout and sales letter – custom designed for working women.
Please follow and like us: