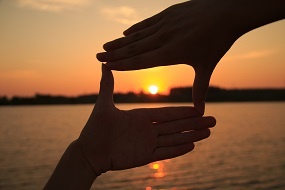 Good news! New data suggests that working Americans are taking steps to prepare for a possible illness or injury, indicating at least some awareness of the risk. Now for bad news … Here's what they're doing to prepare:
Being healthy to avoid illness
Putting aside additional income
Being more aware of safety
Notice the problem? Not one of these preparatory steps addresses the financial risk.
Reframing the reality of a disability
The decision to purchase insurance products like disability insurance, requires the client to imagine the future; a future with financial security OR a financially unprotected future.
The average disability claim last between 31.6 months and 34.6 months. Only one in eight, or 12.5 percent of workers will be disabled five years or longer.
What does this mean for selling disability insurance? When you talk to clients, ask them to envision a shorter disability period … one they can more realistically envision. Rather than ask a client to forecast for an indefinite time, use a finite period of two and half to three years, the typical claim period, to consider how living and medical expenses will be covered without income.
When asked how income might be replaced, 47 percent preferred to rely on disability insurance, yet a surprisingly high 39 percent expected to look to family medical leave (FMLA). These results point to the wide gap between what workers expect and the reality of what is likely available.
Although almost half of the surveyed group expected to access disability benefits, only 33 percent of the privately employed have disability insurance.
Furthermore, FMLA does not provide any financial assistance, guaranteeing only a stated amount of unpaid time off.
Use these insights to guide clients through the decision-making process to purchase disability insurance.
Bring reality to employers too
Did you know that 74 percent of small employers who do not offer group LTD believe that disability insurance is important for employees? Nevertheless, 67 percent of private workers do not have disability insurance.
Armed with the facts, producers can overcome the common objections cited by employers to offering a disability benefit.
Fact: Disability insurance is less expensive than expected. Premium for private disability insurance is generally between 1 percent to 3 percent of income, often less than $50 monthly. Group and supplemental disability coverages are often even less.
Fact: A disability benefit does not always have to be paid by the employer. An employer may offer disability insurance as an employee-paid benefit or may share the cost of the premium with the employee. Many employers who do not offer disability insurance are unaware of the variety of payment options available.
Fact: Employees are more likely to purchase disability insurance when it is part of the employer benefit package. Employers may leap to a conclusion that employees are not interested in purchasing disability insurance. Several studies show that employees are more likely to enroll in optional disability coverage even when the employee is expected to contribute some or all of the premium.
Fact: Employers see benefits of disability coverage. A more competitive benefit package is the most obvious advantage to an employer. Employers who do offer disability insurance find managing employee absence and accommodating a disability to be much less difficult than employers who do not offer disability insurance.
When it comes to disability insurance, DIS has you covered on all fronts, whether you target DI sales to individuals or to employer groups. We offer multi-life products that serve as the only employer offered disability coverage, multi-life products that supplement existing disability insurance, and standalone individual disability insurance. Call us today for a quote. We'll help you through every step of the sale from client presentation to closing.
Please follow and like us: