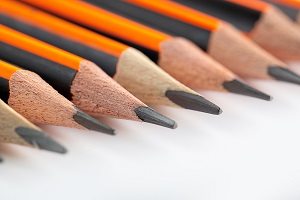 Disability insurance can be a lucrative market—but only if you know how to tap it effectively. Moving forward without a solid game plan can put you at a major disadvantage.
Whether you're new to disability insurance sales, or you're an experienced sales professional trying to finetune your strategy, here's what you need to sharpen your insurance marketing strategy.
1. Target Market
Many people need paycheck protection, but some people are more likely to buy that others. When looking for markets, consider the following:
Age: DI prospects will usually be working-age individuals with responsibilities like children and mortgages.
Profession: Doctors are known for being prime DI candidates, but be sure to consider other professions as well, including pilots, business owners, professional athletes and IT professionals.
Income: DI candidates typically earn $50,000 a year or more. They can be high-earners, but they shouldn't be independently wealthy – otherwise, they probably don't need paycheck protection.
Different markets may have different DI needs. Learn more about DI markets here.
2. Sales Script
A good sales script can ensure that you put your best foot forward, every single time. It should include a strong hook, and you should practice it until your delivery is natural.
Get a legendary DI sales script here.
3. Website
Modern consumers often begin the shopping process with online research. Make sure they can find you!
4. Social Media Presence
In addition to a website, you need a social media presence. This is a great – and free – way to reach new prospects and show off your expertise.
There are many social media platforms to consider, including Facebook, LinkedIn, Twitter and Instagram. You don't have to be on all of them. Consider which platforms are commonly used by your target audience, as well your personal comfort level with each platform.
Keep your social media feed active. Otherwise, people might not see it, and if they do, they might assume you're no longer selling insurance. Consider sharing these facts.
5. Handouts
Handouts are a great way to educate clients. You can send them ahead of a presentation to warm up your prospects, or you can send them after a presentation to emphasize some of the points you made or answer questions that came up.
Need handouts? Get some great handouts here.
6. Infographics
There are a lot of statistics and other facts that show why disability insurance is so important – but you don't want to overwhelm you prospects with a never-ending list of facts and figures. Infographics are a great way to convey a lot of information in an easy-to-understand way. You can send them to prospects before or after presentations, or you can incorporate them into your presentations.
You can get some great infographics here.
7. Email Marketing
Email marketing can deliver a great ROI, but there are a lot of issues to consider.
What email platform will you use?
What will you include in your email?
Are you complying with relevant regulations?
For help with these issues and more, read How to Use Email to Market Disability Insurance.
8. Coaching/Co-Selling
Disability insurance can be complicated. Co-selling programs can provide you with the expert support you need to expand into the market successfully. This can be a great idea for anyone who is new to DI, as well as experienced sales agents who want help with difficult cases.
Learn more about the DIS Concierge Service.
9. Quote Links
Price is a major concern for many people who are interested in disability insurance. Providing an online quote tool is an effective way of getting leads and turning prospects into clients.
Put your quote tool on your website and in your email signature. DIS provides brokers with a personalized quote engine for no cost. Learn more here.
10. Fast Response Time
When prospects request a quote, you need to respond quickly – before their interest wanes or another agent beats you to the punch. This means you need to be on top of things. It also means you need a quote tool that provides a quick response.
The DIS quote engine prepares a quote and routes it to you within 24 hours. Learn more about the DIS quote engine.
Please follow and like us: