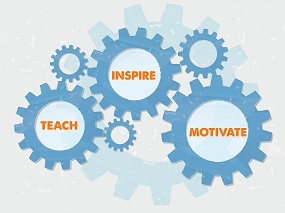 Musculoskeletal diseases and cancer comprise the top two conditions leading to disability. At 28.6 percent and 15.1 percent, respectively, of all new claims these two conditions account for almost 44 percent of all disability claims.
Want to educate your clients about the need for disability insurance? Start by making the risk real. The goal is not to use scare tactics, but rather to inform and educate them about trends and conditions that may become an issue during their working years. Did you know? Far more disability claims are filed between the ages of 50 and 59 than any other age group.
Musculoskeletal conditions
The Bureau of Labor reports that each year, nearly one million people take time off to nurse a musculoskeletal disorder. Seventy percent of lost work days is due to musculoskeletal conditions. Of those conditions, one-third are due to back and neck and one-quarter are due to arthritis and rheumatism. A typical occurrence requires more than 12 days of bed rest. Although 12 days is not long enough to qualify for disability benefits under most disability insurance policies, the condition usually deteriorates over time, requiring longer recovery times.
A developing trend likely to impact today's young workers is knee replacement surgery. Resulting from a musculoskeletal condition, knee replacements have increased more than 120 percent over a 10-year period. In the working population, specifically 45 to 64-year-olds, knee replacements have increased by 188 percent.
Financial implications of cancer
The second leading cause of disability claims is cancer-related illnesses. Cancer rates are rising globally. In the U. S., the rate of prostate cancer in men and breast cancer in women (the number one cancers by gender) has almost doubled since 1990, while the death rate from cancer steadily dropped. Cancer patients may have to reduce hours during treatment or stop working all together. If you have any doubt's listen to Paulette's video.
In addition to the physical challenges of a cancer diagnosis, there are financial issues to consider. Studies analyzing the impact of cancer on household financial health spotlight the additional struggles families face. For example, the personal bankruptcy rate of cancer patients and survivors is twice as high as that of the general population. Historically, it is the most expensive medical condition to treat. Health insurance plans have moved to tiered pharmacy benefits, increasing the out-of-pocket expenses often equal to 10 percent of household income. In fact, up to 64 percent of working-age cancer survivors worry about spiraling medical costs. Professionals in the health industry are now including financial toxicity as another aspect of patient health.
The conditions cited above are all too common, and ones that almost every client will be able to relate to a family member, colleague, or friend. Improved procedures, medications, and treatments come with a cost. Without income replacement, financial health deteriorates as physical health improves. Most Americans wouldn't dream of going without health insurance but overlook the economics of going without a paycheck when it is needed most.
DIS helps financial professionals teach, inspire and motivate clients to protect themselves with disability insurance. Whether you're working with employers, business owners, or individual clients, we'll help you present the best product for the situation. Call us today for quote or to learn more about the importance of disability insurance.
Please follow and like us: