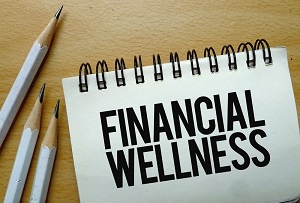 When employees have financial stress, they are less productive. This is a big problem in the workplace. According to a 2017 PWC Survey, 53% of employees feel stressed about their personal finance situations, and 46% said that financial challenges cause them the MOST stress in their lives. Half of those who feel financially stressed say they spend 3 to 4 hours every week dealing with personal finance issues!
Just as increasing health insurance expenses drove employers to adopt Wellness programs over the last 30+ years, maximizing the productivity of the work force is behind the growth of Financial Wellness programs today.
According to the same PWC survey, not having enough emergency savings is employees' top financial concern. Only 28% of those who are financially stressed could cover unexpected expenses. This finding is confirmed by the 2015 SHED (Survey of Household Economics and Decisionmaking) which revealed 46% of respondents are not able to cover an unplanned $400 expense without borrowing money or selling a possession.
This savings void is even more troubling if you consider that 51 million working households lack private disability insurance. That's why disability insurance is essential, and a key pillar of any financial wellness program.
The Truth About Disability and How it Can Disrupt the Workplace
There are many misconceptions which lead to financial stress and lack of preparedness. For example:
Many employees equate disability with a catastrophic condition. The truth is a disability injury or illness interrupts the ability to earn an income for an average of about 31½ months. Many times, this interruption is caused by illness – such as cancer, stroke or a musculoskeletal condition, rather than injury.
Many also feel they have a low risk of disability. They don't understand the high probability of being unable to work for a period and the potential impact on their financial stability.
Employees confess limited understanding of benefits. Beyond health insurance and paid time off, Financial Wellness programs promote education on personal finance topics and the importance of suitability of company-sponsored benefits. A 2013 study of HR professionals found that 32% lack an understanding of non-medical benefits.
Insurance advisors can bring added value to employers when they contribute to employee education initiatives and the success of wellness programs.
Helping clients understand disability insurance, what it is, why and when it is needed, leads to improved financial wellness for the team, and improved productivity for the company. This is true for small firms and large organizations.
When you're ready to reach out to employers to offer group disability insurance products, contact DIS for assistance. Also, download our latest Agent Toolkit, Selling Disability Insurance to Business Owners.
Please follow and like us: