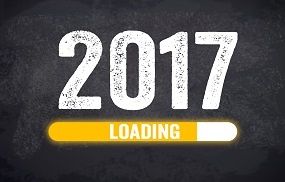 Disability insurance is shedding the image of a complex industry. Trends in key market indicators reveal a healthy and growing product line. Milliman's 2016 Annual Survey of the U.S. Individual Disability Income Insurance Market, conducted almost every year since 2002, confirms the successful comeback of an insurance product essential for anyone who depends on a paycheck. Below are a few highlights from the report:
1. Strong market growth
Across the board, the disability insurance industry is posting strong results. Individual disability insurance new annualized premium reached $392 million in 2015, the largest new premium metric since the 1990s. The number of new issued policies is on the rise as well, indicating the growth is not due simply to higher coverage amounts or premium increases. 2016 appears to continue the trend, showing a growth rate over 2015 of 7.2 percent through the first half of the year.
2. Expanding occupations
For many years, sales to physicians dominated insured occupations. Over the last five years, sales to doctors and surgeons have leveled off at about 31 percent. Executives now represent 25 percent of sales, returning to levels not seen since the Great Recession. Attorneys and CPAs are two professional occupational categories that remain underrepresented, accounting for less than 10 percent of new sales premium.
3. Trends in employer sponsored programs
In 2002, when Milliman started the survey, two-thirds of disability sales were individual products. Today a little more than half, 52.9 percent, are individual sales. Employer-sponsored multi-life business has grown from 31 percent to 41.2 percent of sales and Association business (a form of multi-life sales) from 1.6 percent to 6 percent. Association business is a niche product and sold by only a few carriers specializing in that business. Although the percentage of sales is relatively small, it is worth noting the steady and consistent growth in this market. As expected, the growth rate in the multi-life market took a steep decline for most years since 2007. 2015 however, saw significant multi-life growth, 7.5 percent over 2014. More and more producers are finding success with multi-life sales, especially with employee-paid voluntary business.
4. Opportunities for producers
The improving economy, good persistency, and favorable claims experience account for carrier interest in the disability market. Many carriers have invested in improved technology to simplify the quoting and application process. Of the 15 carriers surveyed, eight have streamlined underwriting by adopting simplified underwriting or raising the coverage amounts that require Attending Physician's Statements and examinations, removing at least one of the common objections producers had to disability insurance.
Carriers are very interested in cases from the business market such as Business Overhead Expense (BOE) and employer-sponsored multi-life plans. Middle income, families with household assets between $100,000 and $250,000, are underserved and often most vulnerable to financial stress when facing an income interrupting disability. And as mentioned above, attorneys and accountants represent only a small percentage of total sales.
Regardless of which market you find most appealing, DIS has disability insurance expertise and knowledge of carriers favorable to that market. When it comes to serving the business market, we've got a wide selection of BOE and multi-life products to make your efforts successful. Call your DIS representative for quotes and sales ideas or if you prefer, go to our online quote engine.
Let's make 2017 your best disability insurance sales year.
Please follow and like us: