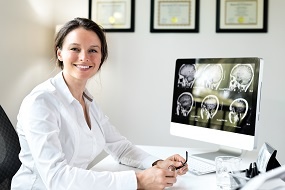 Physicians and Dentists continue to represent a significant portion of new individual disability insurance sales.  Most traditional DI carriers suggest that between 30 and 50% of their in-force blocks of business protect the incomes of these important occupations.  With significant new coverage amounts being placed and that much in-force, how much opportunity is there in the disability insurance for doctors market?  Plenty!
Many insurance producers and planners have the mistaken belief that once a client reaches $10,000 to $15,000 per month in benefit, they are both well-insured and unable to purchase more.  WRONG!  Given today's "participation" tables we routinely offer physicians noncancellable individual disability coverage of up to $25,000 to $30,000 per month.  Yes, multiple carriers are required but why should that be a stumbling block?  Most professionals already have some DI in-force and this allows us to simply layer additional coverage on top using another carrier.
TIP: Focus on physicians and dentists earning more than $250,000.  They are often underinsured, believing they have already maxed-out their DI coverage.
Do not assume that $10,000 to $15,000 per month in benefit, even received free of tax, provides for an adequate replacement of income during an extended disability.  Medical professionals are notorious for spending what they earn, or more than they earn, so don't presume that $15,000 per month, even if tax-free, is enough.  Simply ask what it takes, after taxes, to maintain their family's standard of living.
While many carriers routinely limit mental nervous substance abuse claims to 24 months, unless hospitalized, several quality carriers still offer medical professionals unlimited protection for these claims.  Is it difficult to imagine that the practice of medicine or dentistry is stressful or that ACA realities have significantly increased stress in their lives?  Then shouldn't this important area of coverage be discussed in making an informed choice about disability insurance?
While some physicians are changing from practice ownership to large corporate or medical center practices, many practitioners still have a need for disability insurance related to their businesses.  Don't forget to include a discussion about basic business insurance products such a business overhead expense, key person, business loan and disability buy-sell as part of the complete planning process.
There is plenty of opportunity in the disability insurance for doctors and dentists markets.  Ask probing questions to uncover the need and work with the individual disability insurance professionals at DIS. We offer a broad product portfolio and unparalleled expertise. Also, if you're interested in this market, make sure to download our DI for Doctors Sales Kit here.
Discover more resources to help you succeed selling disability insurance for doctors.
Please follow and like us: