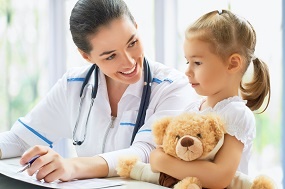 Specialization and high income have always made physicians a proven target market for individual disability insurance. However, these days, only one-third of physicians are in private practice. The remaining are employed by hospitals, urgent care facilities, retail clinics, insurance companies, FQHCs (Federally Qualified Health Centers) and more. Most represent an opportunity for individual or multi-life disability insurance sales. Below are three emerging opportunities as you focus in on the physician's market.
#1: Physicians employed by larger organizations
In 2016, only 17 percent of physicians worked in a private practice, compared to 25 percent in 2012. Large physician groups (101 or more) now employ 20 percent of doctors, up from 12 percent in 2012. The group disability insurance offered by hospitals and other employers isn't enough. Physicians require supplemental coverage to properly protect their incomes. A multi-life supplemental disability program is just the ticket to cover physicians. Coverage can be adjusted to insure higher incomes and more specialized skills than rank and file employees. Read more about the advantages of multi-life DI in The Art of the Multi-Life Disability Insurance Deal.
#2: Locum tenens healthcare professionals
A growing number of mid-career physicians are leaving private practice for temporary positions. This allows them to escape administrative burdens and overhead, while enjoying flexible schedules, exposure to multiple delivery systems, and opportunity to explore new geographic areas. These doctors enjoy the emphasis on patient care, the most satisfying aspect of medical practice. To fill open positions and combat the increasing incidence of physician-burnout, health care facilities rely on temporary staffing agencies. These agencies typically offer malpractice insurance as a benefit but little else. In fact, 52 percent of locum tenens doctors cite lack of benefits as a major drawback. Private individual disability insurance is essential coverage for this group of physicians.
#3: Advanced practitioners
Demand for and growth of advanced practitioners like nurse practitioners (NPs) and physician assistants (PAs) is on the rise. University of Pennsylvania physician supply expert, Buz Cooper, predicts a shortage of 20 percent by 2025. As a result, several universities are adding advanced practitioner training programs. This group is also in need of individual disability insurance.
As you can see, these three markets are worth a closer look. Remember, DIS representatives are experts in designing disability cases suited for medical professionals. Contact us today for quotes and marketing ideas. Also, make sure to download The DI for Doctors Sales Kit.
Please follow and like us: