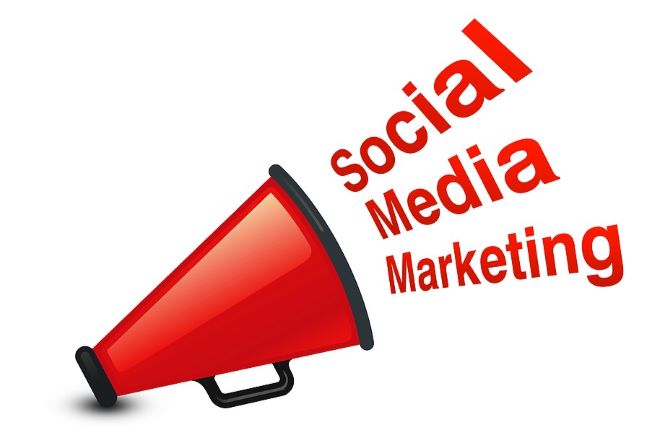 Ever wish you had a free, easy and effective way to find new prospects? Wish granted. According to Pew Research Center, 72% of U.S. adults use social media. Among working-aged individuals, social media usage is even more common. Although paid social media advertising may boost your reach, even free posts can be a powerful way to reach new prospects and stay in touch with your current clients. You just need to leverage the right strategies to squeeze maximum value out of your social media efforts.
1. Select your social media platforms.
To maximize your social media outreach, you might think it's smart to be on all the social media platforms – but that's not really possible. There are just too many of them. Facebook, Twitter, Instagram, LinkedIn, TikTok, Pinterest … The list goes on and on. If you try to take on too many, social media will eat up too much of your time. It's better to focus on a couple of platforms and build up your connections there. If you're new to social media, you might just start with one. You can also add more later.
When deciding on which platforms to use, ask yourself two questions:
Which social media platform are you comfortable with? If you hate using it, you probably won't stick with it.
Which social media platform do your prospects use? This is critical. You need to go where your prospects are. TikTok is good for reaching a young audience, but LinkedIn is better for reaching a professional audience. Facebook is still a good all-around platform.
2. Set up your personal profile.
If you don't have a picture or a bio, people might assume you're a bot and not a real person. Even if they think you're a real person, they might not want to engage.
Pick a professional username. If you already have an account but your username is PartyKitten0402, you should probably just start from scratch with a new, more professional account.
Write a bio. The bio will be different depending on the site. For example, LinkedIn gives you room to say a lot about yourself, but on Twitter, you need to be concise.
Upload a profile picture. This should be a professional photo that makes a good first impression.
3. Link with your website.
You're trying to make connections, but that only works if people know how to find out more about you.
Don't make it hard for people to find your various sites. Even if you're easy to find via search, many people bother Googling your name. Provide a link so people can click on impulse.
Your social media account should link to your website.
Your website should link to your social media accounts. Most social media platforms provide buttons that you can put on your website. For example, LinkedIn offers a Page Follow button that you can add using a plugin.
4. Put your handles on your business card.
Some people won't be ready to schedule an appointment yet, and if they don't have any other way to connect with you, they'll probably just forget about you. When you meet people in person, you want to give them an easy way to connect with you online. Adding your social media handles to your business cards is a great way to do this.
5. Add your social media to your email signature.
You can customize your email signature with links, and adding your social media links is a fantastic way to support your social media marketing efforts without actually having to do any additional work.
6. Find people to follow.
People who don't follow you on social media may still end up seeing some of your posts, but people who do follow you are far more likely to see your content regularly. To make your social media efforts successful, you need to grow your followers. One of the best ways to do that is by following other people. When you follow them, they may follow back.
Look for people you'd like to connect with.
Many social media sites suggest followers for you, so that's a good place to start.
See who the people you follow follow, and follow them.
Follow professionals in other industries with overlapping audiences, such as estate planning lawyers, accountants and real estate agents. Read this article on cultivating centers of influence for ideas.
7. Decide what to post.
For many people, this is the hardest part of social media marketing. People aren't sure what to post, so they don't post anything, and their social media feed dies a slow, quiet death.
Don't worry. It's actually not that hard to post a steady stream of content, and you don't have to create everything from scratch.
Share links to articles that your audience will find interesting.
Post timely information, such as tax-day reminders and happy holiday posts.
Share posts from your blog.
Share posts from the DIS blog!
You want to keep your posts professional, but don't be afraid to show some personality. People want to make social connections on social media, so it's good if you sound human.
8. Make it a habit.
You need to post consistently. You should be posting every week at an absolute minimum. You may want to post every day or even multiple times a day, depending on the social media platform. For example, HubSpot recommends posting two to five times a week on LinkedIn or Facebook but three to seven times a week on Instagram.
Build time into your schedule. If you don't set aside time for social media, it will probably fall through the cracks.
Consider scheduling some of your posts. You still need to log on so you can interact with people, but scheduled posts can ensure you have a steady stream of content even if you get busy.
9. Interact.
Imagine you're at a professional conference, and you're trying to network. Someone comes up to you and introduces herself. You're about to introduce yourself, but before you can, she walks away.
That's not a great way to meet people, is it? It doesn't work in person, and it doesn't work on social media.
It's not all about you. People are more likely to engage with your content if you engage with theirs, so like, repost and comment on other content you like. Remember, you're there to network and build connections, so communication has to go both ways.
10. Keep at it.
Building a social media presence can take time. At first, you won't have many followers, and your posts won't get many views or much engagement. This doesn't mean your social media efforts won't pay off in the long run. You just need to keep posting and trying to get more followers.
At the same time, if your strategy isn't working, it's time to change things up. For example, if your follower count has barely budged in months, something is wrong.
Use analytics to see which of your posts get the most engagement. Then post more of that type of content. Also pay attention to other things that make a difference, such as whether you use hashtags or add images.
Need Content to Share?
We've put together resources to make it easy for you.
Please follow and like us: