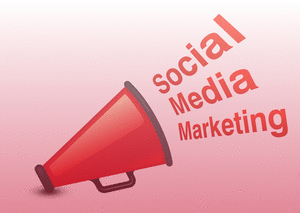 If you had a free way to reach millions of potential clients and retain current clients, would you use it? Well, social media provides you with exactly that. Pew Research Center says that seven out of 10 U.S. adults use social media. As an insurance broker, you should be using it, too. Here are 10 ways to integrate social media into your practice.
1. Select your social media platforms.
Facebook. Twitter. LinkedIn. Instagram. TikTok. The list goes on and on. There are tons of social media platforms out there, and you can't be expected to be on every single one. When selecting the social media sites you want to use, consider two things. First, think about which sites people in your target audience are using. Second, think about which sites you're personally comfortable with.
2. Set up a professional profile.
You want to present yourself in a professional way. You need a professional username, a good profile picture, and a short bio.
3. Link with your website.
Include a link to your website in your social media profile, and put a link to your social media feed on your website. With most social media platforms, it's possible to add a follow button to your website. This HubSpot article shows how to create follow buttons for the major social media platforms.
4. Put your handles on your business card.
Someone who isn't ready to schedule an appointment might be willing to connect on social media. Including your social media handles on your business card is a good way to encourage the people you meet to follow you so you can stay in touch.
5. Add your social media to your email signature.
Your email signature is another great place to put your social media information. Add links and encourage people to follow you.
6. Find people to follow.
This article shows how cultivating centers of influence is a great way to build your practice and find new prospects. Read it, and then think about the people in your community you want to connect with. Follow them on social media, and maybe they'll follow you back.
7. Decide what to post.
You want to post information that demonstrates your expertise and establishes you as a go-to person for insurance information. If you have a blog, you should absolutely promote your blog posts on your social media feeds. You can also post links to useful articles, and you can repost some of the posts made by the people you follow.
Keep your posts professional, but don't be afraid to show a little of your personality. People will have an easier time connecting with you if they can see that you're a genuine person.
8. Post consistently.
Your social media feed needs to be active. This means you should be posting every week at an absolute minimum. It's better if you post every day or even multiple times a day, depending on the social media platform you're using.
If posting every day sounds too overwhelming, you can schedule some of your posts ahead of time using a tool like Hootsuite or HubSpot.
9. Interact.
Social media is supposed to be social – it's not all about you. Like, repost and comment on other posts. This is the best way to develop strong connections on social media.
10. Keep at it.
You're probably not going to see massive overnight results, and you might not have any posts that go viral. This doesn't mean that your social media efforts aren't paying off. The more people you connect with online, the better – and you never know who will turn into a client or recommend you to someone else. It can take a long time to build a strong social media presence, but it's worth the effort, so keep it up.
At the same time, if you don't think you're getting the results you want, it might be time to reassess your strategy. Use analytics to see which posts get the best response and make adjustments as needed. You may need to focus on different topics, add more images, or even change the time of day that you post. Many times, you can get more traction by finding ways to tag other businesses in your posts by doing shout outs for great service or sharing their content.
Looking for great content?
Visit this page of the DIS website for disability insurance facts to share.
Go here to download infographics to share.
This page contains consumer-facing articles that you can post to your website and then promote through social media.
Please follow and like us: