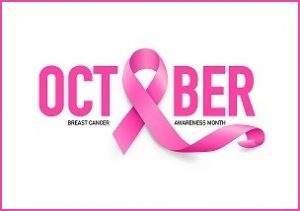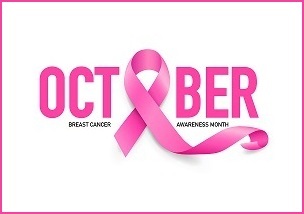 When people assume that they'll never become disabled, they may be misunderstanding what's meant by a "disability." Disability insurance covers injuries, but it also covers illnesses such as cancer. Make sure your clients understand how cancer factors into the disability risk equation and the need for paycheck protection.
October is Breast Cancer Awareness Month and a great time to start the conversation with your clients.
The Shocking Statistics
The numbers show why the risk of cancer cannot be ignored. According to the National Cancer Institute:
Approximately 1,806,590 new cases of cancer will be diagnosed in 2020 in the U.S. That's about 4,950 new cases each and every day.
In 2017, approximately 15,760,939 people in the United States were living with cancer.
Approximately 39.5% of men and women and will receive a cancer diagnosis at some during their lives.
Approximately 45.5% of people with cancer are under the age of 65.
Living with Cancer
Cancer does not have to be a death sentence. The National Cancer Institute says that the five-year survival rate for cancer is 67.4%, meaning that approximately two out of three people with cancer survive for at least five years. Many people with cancer recover fully and go on to live healthy and happy lives.
Nevertheless, a cancer diagnosis is still devastating.
Cancer patients accrue many medical costs, and not all of them are covered by health insurance. According to the American Cancer Society, cancer patients had $3.9 billion in out-of-pocket costs in 2014. These costs go toward prescribed medicine, emergency room visits, hospital inpatient stays, hospital outpatient or office-based visits and home health care.
Cancer patients may also face costs related to travel for medical treatment. On top of that, they will likely need to take off time from work, and many will not have enough paid time off to cover the missed work.
The resulting financial stress comes at an especially bad time, when patients should be focused on getting better and spending time with their loved ones.
Protect Your Clients
Disability insurance provides essential paycheck protection. If a policyholder is diagnosed with a covered cancer, the disability insurance payouts can replace lost income. This can help patients get the medical care and rest they need without worrying about finances.
More than one in three of your clients may be diagnosed with cancer at some point. If your clients have a family history of cancer or other risk factors, their personal risk may be even higher. Talk to them about their risk and how disability insurance can help.
For more interesting stats to share with your clients, download our infographics here.
Also, be sure to download our Woman at Work Sales Kit here.
Please follow and like us: