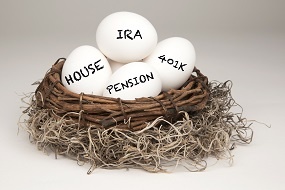 Without a plan for long-term care, most retirement plans are at risk. Clients know enough about the need for long-term care to be concerned, but not enough to know how to prepare. November is Long-Term Care Insurance Awareness Month. What better time to talk to clients about the very issue that concerns them most?
Clients don't understand the actual cost of care
Even though long-term care concern is top of mind for many, few have even an estimate of long-term care expenses. 80 percent of adults haven't estimated long-term care expenses and 78 percent don't have a plan to pay LTC expenses. Almost that many are concerned their savings are insufficient to cover the costs.
Cost of care studies
Many of the top LTCi carriers monitor the cost of long-term care periodically. Costs vary widely by region; most studies have a break down by state. Two examples are Genworth's Annual Cost of Care or Mutual of Omaha's 2016 Cost-of-Care Study. Mutual of Omaha offers a downloadable summary of the current cost, by state, of the three most common types of care, Home Health Care, Assisted Living, and Nursing Home Care. Send a short email with the appropriate state page attached, to clients who are mid-to-late 50s and need to start planning for long-term care.
The Genworth Cost of Care webpage includes costs for two additional types of care, Homemaker Services, and Adult Day Health Care. It is also interactive, allowing you and the client to view costs as daily, monthly, or annually. Expenses are also state specific or expressed as a national median. One of the most powerful features of the Genworth page is the ability to project future costs at intervals of 10, 20, and 30 years. The entire page can be saved as a PDF and distributed to the client via email.
Help clients plan for uncertainty
The "aha" moment for clients is to see the cost of care projected for 20 or 30 years, when they are more likely to need long-term care. The Genworth Cost of Care webpage illuminates the impact of unplanned long-term care expenses on a retirement plan. To help you initiate the conversation with the client, download our worksheet, What Will Long-Term Care Cost You? Call (650-726-1126) or email me and I'll walk you through how to use the worksheet and position future costs with your client.
Think of DIS as your long-term care insurance partner. We will help you successfully present and place long-term care insurance. Whatever level of behind the scenes support you need we've got you covered.
Please follow and like us: