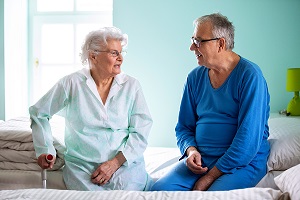 Washington has established the country's first public long-term care program. This is big news, and although the law only impacts Washington residents, more states may follow suit in the future.
How Does the Washington LTC Program Work?
The Washington Long-Term Care program will be funded through a payroll tax. Starting January 1, 2022, a payroll tax of 0.58% on all employee wages will go into effect. According to Washington Policy Center, there is no cap, meaning that people who earn higher incomes will pay more as their income rises, without limit.
Washington residents must meet certain requirements to be eligible for benefits. Either they must have paid premiums through payroll taxes for a total of 10 years with no more than a five-year interruption, or they must have paid premiums through payroll taxes for a total of three of the six years before the date of the application for benefits. A minimum of 500 hours per year is required.
For Washington residents who qualify, the maximum benefit is currently set at $100 per day, with a lifetime cap of $36,500. Qualifying individuals can apply for benefits starting in 2025.
Do People Still Need Private Insurance?
Washington's new LTC program will not eliminate the need for private LTCI coverage.
Not everyone will qualify for Washington's long-term care program. For example, this program won't help people who do not plan to stay in Washington or people who are near retirement age and won't be able to work enough years to qualify.
The lifetime benefit cap of $36,500 might not be nearly enough for many people. According to Genworth, the annual median cost for assisted living facility services is $51,600. Nursing home services cost even more — $93,075 for a semi-private room and $105,850 for a private room.
What Does This Mean for Insurance Agents?
Washington's new program may help many people get the care they need, but it may also cause confusion, and some people may be unhappy with the cost versus the benefits.
Insurance agents should make sure clients know what coverage is available. Imagine what would happen if a client assumes they are covered under the public program and decides against purchasing private coverage because of this. Later, they need care and realize they are not actually covered under the public program, or that the coverage is not sufficient. Now they have a serious problem, and they may blame you for failing to educate them.
Some people may decide they don't want to participate in the new public program. According to Mondaq, Washington residents can opt out of coverage, but only if they have qualifying long-term care coverage from another source by November 1, 2021. People who want to opt out must apply for an exemption between October 1, 2021 and December 31, 2022, and people who opt out will NOT be able to rejoin later. Stay tuned for more information on how to opt out.
There's not a lot of time before this goes into effect, so insurance agents need to act now:
Talk to your Washington clients soon to make sure they understand their choices and take action before the deadline passes.
Also talk to business clients in Washington to see if they want to offer a private LTCI alternative to the Washington program.
The Long-Term Care Puzzle
Long-term care is a major expense. Most people will need long-term care at some point during their retirement, but many people have not planned for it. As the population ages, the question of how to pay for long-term care will become more pressing.
If your clients live in Washington, you need to talk to them ASAP to make sure they are aware of this new law. Even if your clients don't live in Washington, this is a good time to bring up the issue of long-term care. Talk to your clients to see if they have made plans for themselves and for their aging parents.
At the bottom of this page, you'll find several client handout and other resources to help you facilitate a long-term care insurance discussion with your clients. Contact us if you have any questions.
Please follow and like us: