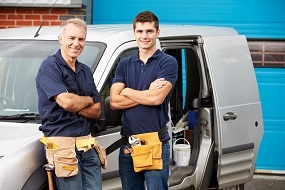 You already know that those in high-earning occupations need disability insurance protection. Physicians, dentists and attorneys have long served as core income protection buyers. Going forward, I encourage you to broaden your thinking. It turns out that "regular people" – those making $50K and above – may need income protection even more than the affluent. They are more apt to be living paycheck-to-paycheck; sandwiched between supporting kids and aging parents; and saddled with debt.
I know what you're thinking: Regular people can't afford income protection. That may have been true when you were selling traditional products, decked out with all the bells and whistles. It is not true if you sell policies that are customized for regular budgets – without cost inflators such as the own-occupation definition and non-can rider. In fact, policies can be very affordable, with the annual premium as low as 1% of a worker's annual income.
Wondering where to focus your sales efforts? As you assess the clients in your book for cross-sell potential, focus in on these three middle market groups:
Market #1: The Self-Employed
Because business owners, contractors and freelancers are responsible for their own benefits, they have a unique need for disability insurance.
This isn't a small market, either. As of 2018, there were 30.2 million small businesses in the U.S., according to the U.S. Small Business Administration. And as of 2019, there were 57 million freelancers in the U.S., according to Upwork's Freelancing in America 2019 report. That's up from 53 million in 2018.
Income varies significantly depending on the individual and the type of work being done, but some freelancers are really bringing home the bacon.  Upwork's report found that for many freelancers – 28% of them – freelance work is a full-time job, and the median hourly rate for freelancers offering skilled services is $28.
Put it all together, you've got market size, growth trend and income levels that support the wisdom of targeting full-time independents for income protection products. Carriers offer several specialty products for this market. Of course, individual disability insurance is the foundation. The self-employed may also need Business Overhead Expense (BOE) and Business Loan or Bank Loan DI.
Market #2: Healthcare Workers
You know that doctors and dentists need disability insurance, but are you overlooking other healthcare workers? According to BLS, nurse anesthetists, nurse midwives and nurse practitioners earned a median annual salary of $115,800 in 2019. The employment outlook is also exceptional for this group, with an anticipated growth of 45% between 2019 and 2029.
Dental hygienists present another impressive market. According to BLS, dental hygienists earned a median annual salary of $76,220 in 2019. The number of jobs is expected to increase by 6% between 2019 and 2029. While that may not sound nearly as impressive as the jaw-dropping growth expectation for nurse practitioners and related professions, it's still faster than average.
Other examples of high-earning healthcare workers include respiratory therapists and physical therapists. All of these are ideal prospects for disability insurance.
Market #3: Skilled Trades
Middle-skilled jobs are those that require some specialized, post-secondary education but not a four-year degree. Occupations within this segment include plumbers, electricians, electronics technicians, steamfitters, automotive mechanics, machinists, masons and others.
Many middle-skilled jobs pay $50,000 or more initially and up to six figures with experience. For example, BLS says that plumbers, pipefitters and steamfitters earned a median annual salary of $55,160 in 2019.
Some of this workforce will be employed by large firms offering a gold package of benefits. However, many workers lack access to employer-offered disability insurance. For example, BLS found that only 33% of workers in installation, maintenance and repair industries have access to long-term disability coverage – but of those who have access, 96% accept coverage.
Ready to reach out to the middle market and spread the word about paycheck protection?
Remember to keep your quotes affordable and reasonable for the need at hand. Having some income protection coverage is far better than having none at all. Find out your clients' budgets and structure policies to meet their needs.
To learn more about changing the pricing paradigm, the Disability Insurance Quote Options Worksheet. Also, share this handout with clients: Four Compelling Reasons for Paycheck Protection.
An earlier version of this article was first published in the July 2016 issue of Health Insurance Underwriter Magazine.
Please follow and like us: