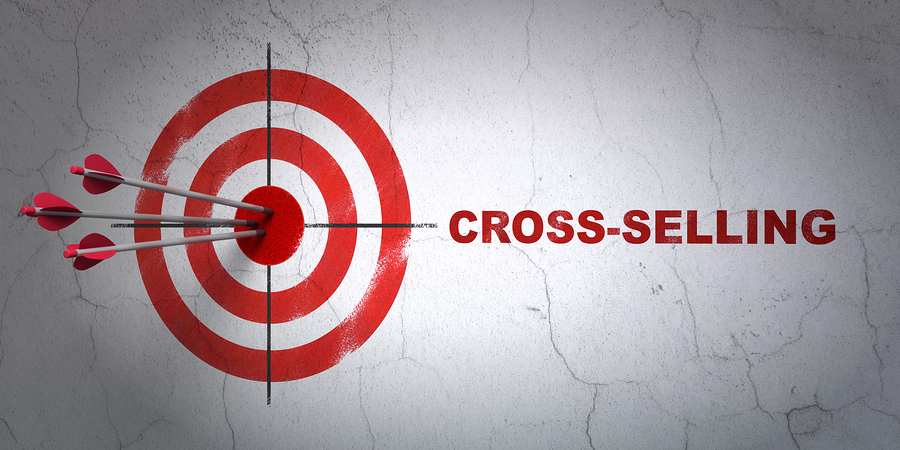 You don't want to annoy a good client. You're afraid of seeming pushy. You've already got a lot to do. Do these excuses sound familiar? It's easy to come up with reasons to avoid cross-selling – but none of these excuses change the basic truth. Cross-selling can be beneficial for both you and your clients. Here's why you shouldn't dismiss the strategy.
1. It's in your job description.
As an insurance sales agent, it's your job to sell insurance, but there's more to your role than that. You also need to educate clients on their options and risks.
The average person may not know that much about insurance. Although they may be familiar with the most common policy types (such as life insurance), they may not realize that other policies exist (like disability insurance), or why other coverages are important.
Your clients trust you to educate them about risks that threaten their financial wellness. One way to do this is to cross-sell.
2. The client may be expecting it.
Maybe your clients already know about some other insurance products – and they're interested.
They may have had disability insurance coverage in the past, for heard about it from a friend. They haven't asked you about it, though, because they don't know you sell it, or they're not sure whether they need it, or even because they keep forgetting.
The ball is in your court. Take control by initiating a conversation about additional coverage options.
3. It can help you achieve your goals.
According to the Salespeople Perceptions and Top Performance Study 2018, less than 25 percent of salespeople exceeded their sales goals in the previous year.
If you want to get ahead, you need to embrace winning strategies. Cross-selling can be a great way to work smarter, not harder. You've already gotten to know the client and established a relationship, which means the hard part is hardly done.
4. You need to protect yourself.
What you don't know absolutely can hurt you. What your clients don't know can hurt you, too.
Let's say you decide against trying to cross-sell disability insurance to your life insurance client. Later, your client is diagnosed with cancer and unable to work, and he needs the disability insurance coverage he doesn't have. The next thing you know, you're being hit with an E&O lawsuit.
To avoid this type of scenario, you want to do everything you can to protect your clients. This includes offering important coverage types.
Of course, even the best sales pros get turned down sometimes. If you try to cross-sell an important coverage type like disability insurance and get turned down, have the client sign a Waiver of Liability. This will give you important E&O protection. It may also cause the client to rethink their decision to turn down coverage.
5. It's a foot in the door.
If you don't offer disability insurance, a competing agent might. If they do so successfully, they've got a foot in the door to your client's mind and wallet. Next year, that agent may cross-sell life insurance and you may lose the single line of coverage you have placed. Likewise, offering disability insurance to other agents' life insurance clients puts your foot in the door.
Are you ready to start cross-selling? Download our Cross-Selling 101 Guide. Also, get our most popular sales script, The Wealth Preservation Plan. It includes a Waiver of Liability template.
Please follow and like us: