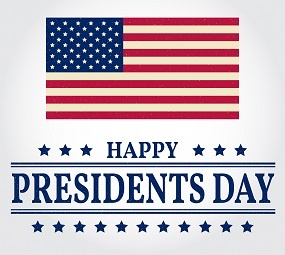 Three day weekends are wonderful! More time for us to spend with our family and friends, complete home projects, or maybe just have an extra day to rest. On Presidents' Day, sometimes the aforementioned items take precedence over celebrating George Washington's birthday, recognizing all U.S. Presidents, and reflecting on the insurance lessons we have learned from these individuals. Okay, maybe most U.S. Presidents have not officially held insurance licenses, attended an insurance conference, or hosted an insurance-related webinar, but there have been some memorable presidential quotes that can be applied to the insurance profession.
Inspirational lessons for insurance professionals from George Washington and Abraham Lincoln:
"We should not look back unless it is to derive useful lessons from past errors, and for the purpose of profiting by dearly bought experience." – George Washington
Paycheck protection translation: Use real life professional experiences and insurance stories. This can be a powerful way to educate your clients about the need for income protection, since a disability can happen to anyone whether they have insurance or not.
"You cannot escape the responsibility of tomorrow by evading it today." – Abraham Lincoln
Paycheck protection translation: When you offer and explain the protection products for the various life stages, you are accepting responsibility for your clients to be ready for possibilities for the present and future.
"Be sure you put your feet in the right place, then stand firm." – Abraham Lincoln
Paycheck protection translation: If you know you are providing the best advice and plans for your clients, be sure to make that clear in the face of various objections and stay true to your experience and expertise.
"Happiness and moral duty are inseparably connected." – George Washington
Paycheck protection translation: Having the desire and drive to make sure your clients and their families are prepared for the unexpected with various insurance protection products will make you both professionally and personally content.
"In the end, it's not the years in your life that count. It's the life in your years." – Abraham Lincoln
Paycheck protection translation: Having your clients' best interest at heart will allow you to provide peace of mind in the form of insurance products so your clients are able to enjoy their lives with less stress since they have income protection. Plus, you will know that you did a great service for others.
At DIS, we elect you to offer income protection for all. We will be your support team to provide quotes, innovative selling tools, and suggest options for your clients. DIS will be by your side every step of the way for you to increase your DI, CI, and LTCi sales. Contact us for a disability insurance quote.
Please follow and like us: