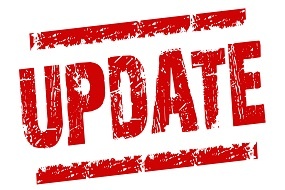 The Standard has rolled out a new individual disability insurance product: Platinum Advantage. What's different? In their words, "What's new is the flexibility we've built into the contract, which allows you to offer your clients the right product at the right price. With a customizable spectrum of riders, your clients can choose the plan design that best fits their income protection needs and their budgets."
As of 1/3/17, Platinum Advantage is available in all states except: CA, CT, DE, DC, FL, MT, NY, ND and SD. January 31 is the last day you will be able to sell The Standard's Protector Platinum, Protector+ and Protector Essential income protection plans in states where Advantage is approved.
Renewal Bonus Program – Give Yourself A Raise This Year
If you sell $25,000 in premium in one year, you qualify for a renewal bonus of five percent. Higher volumes lead to higher rewards. If you sell over $50,000 in one year, you can qualify for a renewal bonus of 10 percent. These bonuses are in addition to the standard 5% renewal commission.
Sales Resources
At-a-Glance Summary of Key Product Differences
The "Compassionate Care" rider is now called "Family Care Benefit." It's the same rider, just a different name.

Advantage offers a Benefit Increase Option which is a new version of the Future Purchase Option (FPO). Previously, policyholders had a pool of money from which they could increase their monthly benefits on each policy anniversary. Now, policyholders can increase their monthly benefits every three years. There is no pool amount because there is no limit to the increase – it is simply based on the policyholder's new income level.

True Own Occ is no longer built into the contract; neither is Non-Cancelable.

The Residual Disability benefit rider now has three levels: Basic, Enhanced and Short-Term.

A Student Loan rider is now available.
Contact us today. We're here to help you protect your clients!
Please follow and like us: