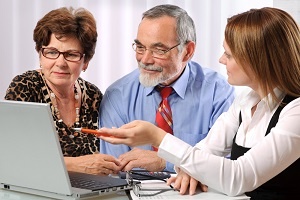 Sales professionals have a love-hate relationship with client objections. On one hand, an objection is an opportunity to take the conversation further. On the other hand, objections can create fear, unease, and stress … if you don't know how to handle them.
In long-term care insurance sales, the annual premium for long-term care insurance may be the first stumbling block for the advisor. If you are unable to confidently convey the value of the product relative to the premium, the client may never even see the proposal.
Fortunately, the numbers are on your side. When the client balks at the annual premium, you'll be ready with persuasive information to successfully convince the client of the product's value.
Long-term care is undeniably expensive. Here's a very real example:
1 year of home care – $74,680
1 year of care in an assisted-living facility – $70,109
1 year of care in a nursing home (semi-private) – $133,635
In this case, the cumulative long-term care expenses over three years come to $278,424. Long-term care insurance will help your prospects offset this expense, but only if you can overcome the sales objection.
How to overcome the LTCI price objection in 3 steps:
Use our What Will Long-term Care Cost You? tool to establish a footing about the real expense of long-term care. Show the prospect what it costs if delivered today and what it's going to cost in 15 years (when they will probably need it).
Position the long-term care insurance premium relative to the cost of not having insurance using retirement assets to cover the cost of care. How much would a 60-year-old client have to save annually to accumulate $278,000 over 15 years? More than $18,000! Compared to the cost of paying for care out-of-pocket, the annual premium for LTCi is a bargain.
If any doubt remains, use the facts in this related article, "Is LTCI Worth It?" to demonstrate the potential ROI. According to the study cited, for every dollar in LTCi premium paid, $2.78 is paid in benefits.
At DIS, our goal is to arm advisors with the tools to develop markets, offer competitive products, and successfully overcome objections.
After you review the LTCi proposal, call your DIS representative. More than likely, you will have your own set of questions about product differences, the value of some riders and the strength of the carriers. We're here to answer your questions. Then, together, we will develop a plan to respond to common product questions, anticipate objections, and successfully eliminate them. Let's get started. Call us today for a quote or to review a proposal.
Please follow and like us: