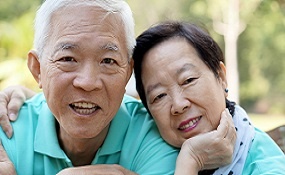 The difference between a daily and monthly long-term care benefits may seem obvious, but how it affects the client's wallet may not be as clear.
A daily benefit pays up to the maximum benefit amount each day for covered services. A monthly benefit pays up to the maximum benefit amount for covered services provided during the month. The total benefit amount for a 30-day period may be equal, but not when it comes to out-of-pocket expenses. Let's compare.
Policy D pays a daily benefit of $150; policy M pays a monthly benefit of $4,500. At the end of the month both policies will pay up to $4,500 ($150 x 30 = $4,500).
Cost of care
Daily Policy (D)
Monthly Policy (M)
Benefit paid
Out-of-pocket
Benefit paid
Out-of-pocket
$150 for home care
for 15 days ($2,250)
$150 x 15 days = $2,250
$0
$150 x 15 days = $2,250
$0
$225 for home care for 10 days ($2,250)
$150 x 10 days = $1,500
$750
$225 x 10 days = $2,250
$0
Total benefits paid during 30-day period
$3,750
$750
$4,500
$0
Both policies have the potential to pay up to $4,500 in benefits over a 30-day period. The monthly benefit clearly maximizes the value of the coverage and benefits the client in this and other similar scenarios.
When the cost of daily services varies over the course of a month, the monthly benefit works to the insured's advantage. It is not uncommon for home care services to vary from day to day. In this example, most of the month, the care provided may be limited to basic home services and short nursing visits. Consider the insured who may need physical therapy following a period of inactivity due to a fall or bed-confinement. The days the patient is visited by a physical therapist could easily be more expensive than routine home health care.
Clients who expect to have long-term care provided at home maximize benefits when the policy offers a monthly benefit. More than half of initial long-term care claims begin with home health care and 56 percent of claims end with home health care. The trend is clear, more and more long-term care is delivered at home.
Most carriers offer only one type of benefit frequency. Of course, it is not the only difference between products and carriers, but it is one to carefully consider and to make clear to the client.
Your DIS representative will review this and other product differences with you and the advantages of each as you decide the best product to recommend to your client. Call us today for customized quotes or to learn more about the value of today's traditional long-term care insurance products.
Need long-term care handouts? Download our 10 Facts to Know About Long-Term Care, 5 Reasons to Secure Long-Term Care Insurance and Long-Term Care Talk resources.
Please follow and like us: