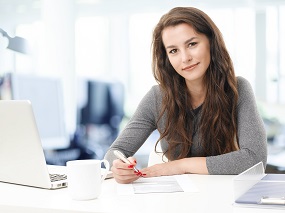 As disability insurance professionals, we rely on our friends at the Council for Disability Awareness (CDA) for market insights. The organization's mission is to understand and improve the disability awareness levels of advisors, employers, and consumers. Our article Disability Insurance Sales Undermined by Two Misperceptions cited some common beliefs many advisor hold about disabilities and disability insurance that conflicts with the realities.
The latest report is CDA 2014 Consumer Disability Awareness. It is no surprise that consumers may not fully understand the risk of becoming disabled nor are they aware of products available to reduce resulting the financial risk. From the surveyed consumers, we learn:
Only 43% of working adults have disability insurance.
More would consider buying if they knew more about disability insurance.
33% believe disability insurance is unaffordable.
We know the challenges of disability income insurance; now let's turn our attention to the opportunities they bring.
What you can do – how to raise awareness
It's up to us to ensure that everyone knows about the need for income protection. To combat misperceptions, be prepared to educate your clients in two broad areas:
1. The economic realities of:
Having one's income interrupted by disability
The actual cost of disability income insurance
2. The disability facts – specifically:
The most common income-interrupting disabilities
The probability of sustaining an income-interrupting disability
The economic realities
Income: There are a lot of facts about impact of disability. The truth is that most Americans would have difficulty sustaining their lifestyles for six months without a paycheck. In fact, a recent Bankrate survey found that only 38 percent of Americans are even capable of covering a $500 repair bill or a $1,000 medical bill from their checking accounts. The other 62 percent would have to incur debt or eliminate another expense to afford these extra payments.
IDI policy cost: Most individual disability insurance plans cost between 1 and 3 percent of an applicant's salary. Translate that cost for your clients. A client earning $75,000 annually, the cost would be between $750 and $2,250 a year. Even better, present the premium in monthly terms of $63 -$187. It is easier for clients to work into their monthly budgets.
The facts about disabilities
Disability: Bring it home for them. For every 17 working Americans, one is disabled. Your clients may be surprised to learn that illnesses such as cancer, stroke or heart attack are often the cause. Ask your client to quickly think of 20 people they work with or know to be working. Statistically speaking, at least one of those people will suffer an income-interrupting disability at some point in their career. When a client can see themselves in that scenario, or if they know someone who is or was disabled, they are more likely to buy disability income insurance. Download our stat pack – a compelling client handout.
Planning your awareness campaign
Each May, the folks at the non-profit LifeHappens.org sponsor Disability Insurance Awareness Month (DIAM). Next week, just in time to plan your disability insurance awareness campaign, we'll offer information about the free tools and tips from Life Happens.
DIS represents the best disability income carriers in the market. Call us today to learn more or if you need a quote. If you're new to DI, we're here to help you get started. If you've been in the DI market, you'll appreciate the steps we take from quote to underwriting, that keep you focused on the client, while we focus on the application and getting the policy issued.
In the meantime, download our oldest and most popular DI sales script, The Wealth Preservation Plan, if you haven't already done so.
Please follow and like us: