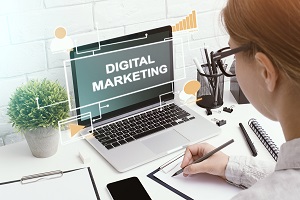 LinkedIn boasts approximately 660 million users in more than 200 countries and territories around the globe. If you're looking for a professional social media site where you can network with others and find new prospects, LinkedIn is your best bet. But before you dive in – or, if you're already active on the site, before you wade in any deeper – take an honest look at your insurance marketing strategies. LinkedIn has a problem with spam, and you don't want to be part of that problem.
Why Disability Insurance Agents Should Be on LinkedIn
As an insurance agent, a lot of your time is spent looking for potential clients. This isn't anything new, but some of the best strategies have changed. Over the last decade or so, social media has arisen as a great networking tool. As an agent who's always trying to work smarter, not harder, you don't want to miss this opportunity.
There are many social networks to choose from, and you probably don't have time to spend on all them. LinkedIn stands out as a great option. It's designed for professionals, and this makes it an ideal way to connect with doctors, dentists, pilots, lawyers and other excellent candidates for disability insurance.
Where Many Agents Go Wrong in their Insurance Marketing Efforts
When people log onto LinkedIn, they're not looking for sales ads. Let's face – no one is ever looking for sales ads. We're bombarded with enough every day as it is.
People want information. They want helpful tips that will improve their life and their business.
You're probably no different. Think about it. If you go online and see a post trying to sell you something, you'll probably ignore it. But if you see another post that offers free advice on an issue you care about, you'll probably click. The same is true for the prospects you're trying to reach on LinkedIn.
Of course, to grow your insurance business, you need to make sales. That's the goal, but to get there, you need to make a connection. Use social media to establish yourself as a reliable source of insurance information. Then when people need insurance products, you'll be the first person they think of. It's a more subtle and engaging way to market your insurance services.
The Do's and Don'ts of LinkedIn Prospecting
When using LinkedIn, don't forget that it's a SOCIAL media site. Your insurance marketing strategies should be focused on making connections and providing value – not on delivering a sales pitch. With that in mind, here are the dos and don'ts:
Do create a strong LinkedIn profile with links to your website and blog.
Do make relevant connections and introduce yourself as you would at a business function. It's fine to concisely explain what you do.
Do join the groups that are most relevant to your business.
Do provide helpful information such as links to relevant articles and guides both on your personal feed and in your groups that permit posting.
Do provide a mix of content – some from your own company and some from other thought leaders.
Do interact with your prospects by writing personalized messages and responding to their posts.
Don't post messages that are self-promotional promotional in your feed or in groups. If you want to be promotional, buy advertising.
Don't connect with someone and then immediately follow up with a salesy message. This is why people have become reluctant to connect.
Coming up with content can be a challenge at first, but you have plenty of options. To get started, put yourself in your prospects' shoes and think about what problems they might have, and what solutions you can offer. Good content might include news events, helpful tips and important warnings. You don't have to come up with original content all the time, either. Try linking to relevant articles and providing a brief comment about them.
You'll find some good options in the Sales Tools section of our website. Check out our infographics, handouts, social posts and consumer articles. These are all items that you can download and share with your prospects. They will help you to communicate in a way that is educational – not salesy.
Please follow and like us: