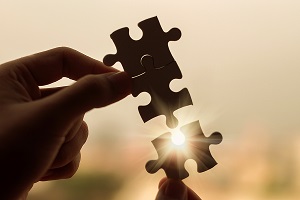 An injury or illness can have major financial consequences.
CNBC says about one-third of working Americans have medical debt, and more than half of them have defaulted on it. Given the high cost of care, that's not surprising. According to Debt.org, the average daily hospital cost is $5,220, and the average annual nursing home rate is $97,450. Health problems can also lead to lost wages or necessitate travel for medical care.
All of this is unaffordable for the average worker, but asset protection is available. Critical illness insurance, disability insurance and long-term care insurance provide important coverage. Ask the following three questions to determine which products your clients need.
Question #1: Could You Cover the Cost of a Critical Illness?
A major medical diagnosis is scary for more than one reason. Getting proper care can be a matter of life and death, but it can also be financially devastating.
Although health insurance helps, most plans include copays, deductibles and out-of-network charges that can add up quickly. On top of that, patients and their loved ones may need to miss work or travel to another city for specialized care.
Critical illness insurance provides a lump sum payment if a covered illness is diagnosed. This alleviates the financial concerns so people can focus on their health.
Question #2: Could You Survive without Your Paycheck?
Many people live paycheck to paycheck. If they're lucky, they may have a small emergency savings. But what happens if an injury or illness forces someone out of work for an extended period of time?
A person's paycheck is often their most valuable asset. For working-age individuals who depend on their ability to earn a steady income, disability insurance provides important paycheck protection.
Question #3: Do You Have a Plan for Long-Term Care?
Due to injury, illness or age, many people need assistance with daily activities, such as eating, dressing or bathing.
The U.S. Department of Health and Human Services says that most people who turn 65 will need long-term care at some point. For women, who tend to outlive men, the odds are even greater.
Care can be provided at home or in a facility, but it tends to be expensive either way. A health aid costs an average of $20.50 an hour, and a semi-private room in a nursing home costs an average of $6,844 a month.
Many people have not planned for this common expense. Health insurance, including Medicare, often excludes long-term care services from coverage, leaving patients to have to find another way to cover the costs. In many states, filial responsibility laws mean that adult children can be required to pay for their parents' care.
Long-term care insurance provides another solution. Coverage can be expensive, but it's possible to secure affordable rates if you apply when you are in your 50s and still healthy.
Guide Clients to Secure Protection for Every Phase of Life
Although everyone's situation is unique, the right type of asset protection will often correspond with a person's age. Download our client handout, Asset Protection for Every Phase of Your Life and start using it in your presentations. This tool will help your clients decipher the asset protection puzzle!
Please follow and like us: