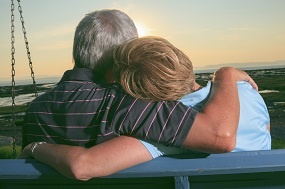 As an advisor, you know it's never too early for your clients to start planning for long-term care expenses. Retirees' greatest concerns are the cost of health care and outliving their savings. Long-term care insurance sits at the intersection of both those fears. Use these rationales to encourage clients to apply for coverage. The best time to apply for LTCi is now.
Paint a realistic picture of the future
Less than 15 percent of pre-retirees have considered the cost of health care and long-term care in retirement. Some clients have difficulty envisioning the need for long-term care, which often contributes to an indifference for long-term care insurance. Help your client anticipate the competing demands for their retirement dollars, followed by how long-term care insurance offers financial security while allowing them to use retirement income on more enjoyable experiences.
Younger applicant = lower premium
Now that you've established the importance of planning for long-term care, educate the client on the benefits of applying for long-term care insurance sooner rather than later. Premium is determined, in part, by issue age. Premium for a 45-year-old is less expensive than for a 50-year-old for the same coverage.
Healthier applicant = lower premium
Current health status is another factor that determines LTCi premium. In many cases, youth equates with better health. Applying for coverage before a health condition is diagnosed may mean a substantial reduction in premium. The percentage of applicants who qualify for a good health discount declines as issue ages rise. Clients who waits too long to apply may be unable to afford coverage when they want it.
Younger applicants are more likely to qualify
According to Bankrate.com, almost 90 percent of applicants under 50 are approved for coverage. By the time a 60-year-old applies, only 75 percent are approved and by 70 the applicant has only a 55 percent rate of approval.
Don't delay
Clients often want to delay an insurance purchase looking for a "better" time to make the commitment. Don't wait for a better time to start talking to clients about LTCi. If you are new to the market, we'll give you all the support you need to confidently add long-term care to your practice. If you already offer LTCi to your clients, we provide access to top carriers and competitive products.
You'll find working with DIS allows you to spend more time in front of clients and less time on back-office tasks. Download our newly introduced a lead-developing tool, Long-Term Care Talk: Keeping the Conversation Productive and Positive. Call us today for a quote or just to learn more.
Please follow and like us: