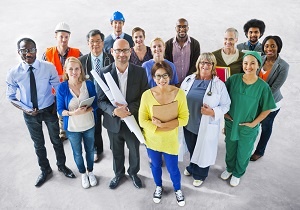 A lot of insurance agents shy away from selling individual disability insurance simply because it can be a complicated product. One reason for the complication is that the rates are dependent upon each clients occupational risk class. To take it even farther, each carrier has different guidelines on how they class potential clients. You don't need to understand every aspect of each carrier's occupation classes, but here are three points that will make it a little less confusing:
It's all in the details.
With the exception of a few prestigious occupations that require years of specific training (physicians, attorneys, veterinarians, etc.), carriers almost don't care at all what the potential insured's job title is. Many applications and quote requests come in for prospects that are listed as "business owners" or "consultants". When this happens, carriers will want to do some more digging. They will want to know income history, day-to-day duties, and the industry they are in.
Even occupation titles that have more clarity may require more detail than you would expect. Real estate agents, for example, can be a tricky one. While some carriers offer one class to all realtors, others have a wide range that is dependent on income history. When it comes to getting an accurate quote for your client, it's best to get as much of this information up front as possible.
Occupation classes affect more than just price.
While it's generally true that higher occupation classes (5A's and 6A's) are more affordable, there are a few more advantages they have. Some occupation classes have limits on contract provisions like benefit period length, riders (such as future purchase options), and discounts available. Keep this in mind when talking to clients about IDI to manage their expectations and avoid sticker shock. Shorter benefit periods for lower occupation classes is usually the first change we implement to make the plans more affordable
Not all classes are created equal.
At DIS, we like to show at least 3 different carrier options for clients when available. That being said, it's important not to put much weight into comparing occupation classes between the carriers. Some carriers have classes that go up to 6A, and some only have 4A or 5A as their top class. At the end of the day the class is not nearly as important as the contract strength and price. Pricing varies dramatically, and sometimes a 2A with one carrier is a better option than a 4A with another. Do your client a favor and focus on what's important – protecting their income.
To learn more about the details of disability insurance sales and underwriting, download our DI Crash Course!
Please follow and like us: