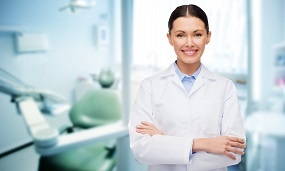 Why should you specialize in disability insurance for dentists? Because dentists are highly compensated and need more income protection than most! In 2016, dentists earned an average salary of $173,860. Dental hygienists also offer a nice client base with an average 2016 salary of $73,440 according to money.usnews.com.
One of the easiest ways for to reach a high volume of professionals in the dentists market is through association alignment. Did you know there are dozens of dental trade associations? Most provide their members with the business tools, including discounted business insurance.
Here's how to build your specialty in disability insurance for dentists:
Identify potential partnerships. Search online to identify associations, organizations, foundations, and societies that may be interested in disability insurance for dentists.
Cultivate relationships and propose member discounts. Get to know each association and cultivate a strong relationship before you broach the sale. Find ways to provide value by offering them articles for their newsletters, webinars and seminars. DIS can help with any tools you need.
Use our Disability Insurance for Dentists checklist to showcase your expertise. Association leaders want to be sure they're offering their members high quality coverage. Use our checklist to educate them about key coverage differentiators.
Contact DIS for assistance with securing the endorsement. We'll help you highlight the disability insurance discounts you can offer dental association members – up to 47 percent for females and 10 percent for males.
Customize your marketing. Once the endorsement is in place, work hard to earn member business. If you build it, they won't automatically come. You'll need to introduce your services with a letter and flier, write articles for the association newsletter and reach out frequently. A sale is rarely made with one contact.
Develop cross-sell strategies with various flavors of disability insurance for dentists. Work with the association to explore other ways to provide value. For example, if members are business owners, explore business overhead expense opportunities. Or if members typically have business partners, provide a buy/sell policy that protects the business when a prolonged disability strikes a business owner or a partner.
Association relationships are not easy to attain, but they're worth the extra time because they allow you to serve a high volume of dental professionals. Disability Insurance Services is ready to support your efforts. Download our Disability Insurance for Dentists Checklist here.
Discover more resources to help you succeed selling disability for doctors.
Please follow and like us: