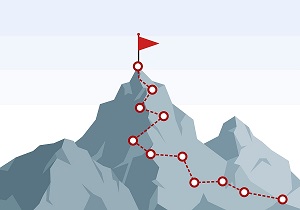 If you want to grow your career as an independent insurance agent, disability insurance is a great product to sell. It gives your clients the paycheck protection they need for financial stability. It also gives you the chance for great commissions and long-term passive income through renewals.
But to help your agency reach its full potential, you may need a little support. Here's how a disability insurance wholesaler can help you grow your business.
The Role of the Disability Insurance Wholesaler
A disability insurance wholesaler may also be called a disability insurance managing agency. It doesn't really matter which term you use. What matters is how the disability insurance wholesaler works and how it can help you.
In a nutshell, a disability insurance wholesaler or disability insurance managing agency acts an intermediary between the agents and the carriers. Now, you might think that adding a middleman sounds like a bad thing, when it comes to a disability insurance wholesaler, this isn't true. In fact, having a quality disability insurance wholesaler can be a huge advantage.
Navigating the Disability Insurance Market with the Support of a DI Wholesaler
The disability insurance market can be intimidating for agents who aren't familiar with the product. There are a lot of terms and coverage variations to understand. This may cause some agents to avoid disability insurance entirely – but that can be a big disservice to both your clients and your career.
A disability insurance wholesaler can help you navigate the income protection market by providing free services like sales coaching, DI comparison quotes and case design assistance. Even experienced DI sales agents can benefit from this support.
More Reasons to Use a DI Wholesaler
For many insurance agents, getting access to case design assistance and a disability insurance quote engine is ample reason to partner with a DI wholesaler, but the benefits don't end there.
Insurance sales agents are always in need of compelling marketing materials. Trying to create these on your own takes time you probably don't have. A DI wholesaler has you covered with client handouts, stellar sales scripts, videos, forms and more.
In addition to marketing tools, a DI wholesaler can also provide training materials, equipping you with the knowledge and confidence you need to succeed.
But one of the biggest reasons to join a DI wholesaler might be the access to top carriers. As an independent agent, accessing top carriers can be a major challenge. Accessing just one often isn't enough, either. Different clients have different needs, a multi-carrier portfolio can help you meet those needs. A DI wholesaler can give you the carrier access you need – all while earning street level commissions.
But What If You Want to Leave?
Before you sign any agreement, you should always read the terms and understand what your obligations are. A big issue to consider – and one that people often overlook when they're entering in a new relationship – is how you can get out of the relationship. This is your career, your agency, and you don't want to be stuck in a relationship that you've decided isn't working for you.
Be sure to select a disability insurance wholesaler that lets you leave any time you want and take your book with you.
Is a DI Wholesaler Right for You?
According to Glassdoor, independent insurance agents can make as much as $184,000 a year. If you want to reach that level of success, you need to grow your business. The disability insurance wholesaler model can be a great way to boost your agency's growth.
About Disability Insurance Services
Disability Insurance Services (DIS) is one of the largest and most-respected DI wholesalers in the nation. We are known for having "awesome people" and with Regional Brokerage Managers throughout the U.S., we are uniquely positioned to help producers grow with personalized support. We work with independent agents, agencies and managing agencies.
Producers in the DIS network have access to most top carriers and earn street-level commission along with FYC bonuses and carrier-sponsored renewal bonuses. Ask us about the DI Analyzer and the Executive Benefits Equalizer – two proprietary tools that equip you for greater success. This difference is reflected in our numbers: While the industry places 10% of quoted DI policies in force, DIS agents place 25% of quoted DI policies in force. This means more satisfied clients and earning potential for you.
Want to learn more? Download our Broker Opportunity Kit.
Please follow and like us: