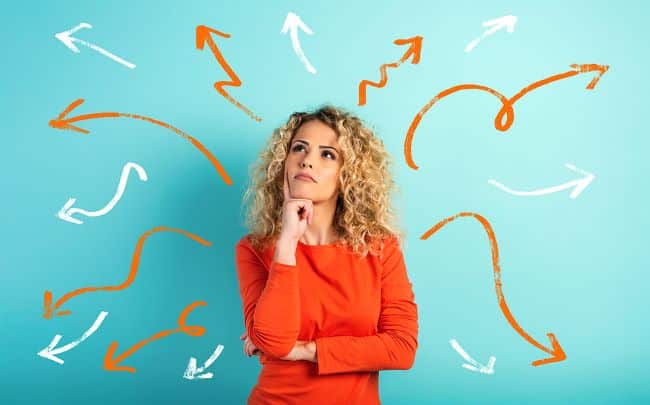 Are all disability insurance plans the same? Not at all. Multiple disability insurance companies are competing for your business, and they offer a wide range of terms and benefits. This can make comparing benefit options a major task, but overall, it's a good thing because it means you can find the right disability coverage to meet your needs.
Short-Term Disability Insurance vs. Long-Term Disability Insurance
First of all, there are different types of disability insurance.
Short-term disability insurance is sometimes available through a job. These policies are characterized by short elimination periods and short benefit periods, meaning that you won't have to wait very long to start collecting disability benefits, but you won't be able to collect those disability benefits for more than a year, and possibly much less. Because these policies are offered through work, you might not be able to customize your coverage.
Long-term disability insurance is also sometimes available through a job. With these policies, both the elimination period and the benefit period tend to be longer. With group disability insurance offered through a job, you may not be able to customize coverage. Also, these benefits are often tied to the job, so you can lose coverage if you switch jobs.
Individual disability insurance is another type of long-term disability coverage, but it's purchased individually. Because it's private disability insurance that's not tied to a job, it's fully portable, meaning you don't have to worry about losing coverage when you switch jobs. You can also shop around for the best terms and riders to meet your needs.
The rest of this article with focus on individual disability income insurance. You have a lot of options to consider with these disability insurance plans.
Basic Disability Income Insurance Terms
When you're comparing disability insurance policies, there are a few key terms that you'll need to consider. These are basic terms that are always included, but the details can vary.
Elimination Period: This is the waiting period, or how long you have to wait before you start receiving benefits.
Benefit Period: This is how long you can keep receiving benefits assuming you still qualify. The length of the benefit period can vary substantially. Some only last a couple of years. Others can continue paying benefits until you reach retirement age.
The Definition of Disability: This is how the policy defines disability. It's generally based on whether or not the disability prevents you from working, although there may be some additional exclusions. An own-occupation definition focuses on whether you can perform the duties of your regular job, while an any-occupation definition focuses on whether you can perform the duties of any job that's reasonably suitable for you.
The Renewal Terms: Disability insurance policies typically renew each year unless the policyholder cancels the policy or doesn't keep up with payments. However, the renewal terms determine whether or not rates are locked in. With a guaranteed renewable policy, the premium can increase if the increase applies to the entire class of insureds. With a non-cancellable policy, rates cannot be raised.
A Variety of Extra Disability Benefits
In addition to the basic terms, there are a variety of extra provisions available. These provisions are often called riders, and they can provide additional benefits.
For example, a student loan rider can reimburse the policyholder for student loan payments during a qualifying disability, while a family care rider provides benefits if the policyholder loses income while caring for a family member. Some riders, such as the accident expense rider and hospital confinement rider, can help policyholders cover the medical bills that tend to accompany a disability. There are also riders to help with home modifications that are needed to accommodate a disability and survivor benefits that pay out to the beneficiary if the policyholder dies while claiming total disability benefits.
Different insurance companies provide a different selection of riders to choose from, so this is where comparing individual disability income insurance policies really requires a close look.
Finding the Coverage That Fits Your Needs
When you start shopping for disability insurance, you might want as much coverage as possible. That means a short elimination period, a benefit period that covers you until you reach retirement age, and a non-cancelable policy with an own-occupation definition of disability, plus as many riders as you can get your hands on.
It sounds great – but it will cost you.
A non-cancelable policy can cost considerably more than a guaranteed renewable policy, and an own-occupation policy will cost more than an any-occupation policy. Shorter elimination periods and longer disability benefit periods will also raise the costs. Some riders are included in the policy, but other riders are extra.
If you're shopping for yourself, you'll need to pick a policy that's within your budget. This often means focusing on the benefits that matter most to you. For example, if you have some savings, you might decide that you'll be okay with a longer elimination period, and if you're job isn't very specialized, you might decide you don't need an own-occupation policy.
If you're an insurance agent helping a client find coverage, you also want to be sensitive to budgetary constraints. Otherwise, the client may experience sticker shock and decide not to buy anything. You lose out on a sale, and the client loses out on important paycheck protection.
Disability Insurance Companies
When we provide disability insurance quotes, we shop from multiple carriers, including:
Ameritas
Assurity
Illinois Mutual
Lloyd's
Mass Mutual
MetLife
Mutual of Omaha
Principal
The Standard
This is important because there's no such thing as the best disability insurance company. With so much variation in terms, the best disability insurance policy for one person might not be the best disability insurance policy for another person.
Do you want benefits that help you provide for your family? The Standard has a family care benefit, and Assurity offers a six-month lump sum survivor benefit.
Do you want benefits that will help with medical bills? Mutual of Omaha offers an accident expense rider and a hospital confinement rider, and Ameritas offers a COBRA benefit that can cover COBRA premiums.
Do you have good health? Ameritas has a good health benefit that can reduce the elimination period for every consecutive year that monthly disability benefits are not claimed, to a minimum elimination period of 30 days.
Do you want extra benefits if you experience a total disability? Principal has a capital sum benefit that may be payable if the policyholder experiences a total loss of use of a hand or foot or sight in an eye without chance of recovery. Both Illinois Mutual and Assurity offer home modification benefits.
Do you have student loans? Ameritas offers a student loan rider. So does The Standard.
These are just some of the options available. You may have access to other riders from these and other disability insurance companies. Also, offerings can change. Riders may not be available with every policy, and there may be limitations and exclusions. When comparing disability insurance policies, you need to consider the terms carefully to make sure that the coverage being offered meets your needs.
You can learn more about disability insurance companies here. The best way to see what your options are is to start comparing quotes. Request a quote.
Please follow and like us: