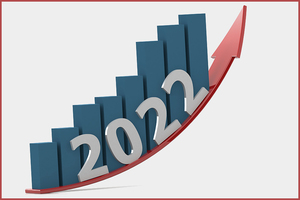 The United States may be facing a long-term care crisis. Long-term care insurance (LTCI) can provide a solution, but not all insurance agents offer it. If you're considering adding LTCI to your 2022 lineup, here's what you need to know.
The Long-Term Care Crisis
The Administration for Community Living (ACL) says that about 60% of people will need long-term care support at some point in their lives.
Medicare and other forms of health insurance typically only pay for short-term, skilled and medically necessary nursing care. When people need long-term assistance with things like getting dressed and preparing meals, they need to find another way to pay for it – and this type of care can be expensive. According to Genworth, the national median cost for homemaker services was $4,481 per month in 2020.
When care is needed for months or years, the costs can really add up, and many people lack sufficient savings. The United States Census Bureau says that there are about 73 million baby boomers, and all of them will be 65 years or older by 2030. As baby boomers age, figuring out how to provide and pay for long-term care is becoming an increasingly pressing issue.
Is LTCI the Solution?
Unlike health insurance, long-term care insurance is designed to pay for the daily, non-medical assistance that many seniors need.
Nevertheless, the insurance product has had its critics. The ACL warns that some policies limit how much or how long they will pay. Coverage can also be expensive, especially for older applicants, and people with health problems may be denied coverage.
Indeed, the high cost of long-term care has been a burden for insurers and policyholders alike. According to a report from the NAIC and the Center for Insurance Policy and Research, long-term care expenditures went from about $20 billion in the late 1970s and early 1980s, when insurers entered the market, to more than $225 billion by the mid-2010s. People were living longer, and claims were higher than expected. Most insurers that entered the market before the mid-2000s had adverse experiences compared to their original pricing assumptions, and many insurers exited the market.
Despite the rocky road for insurers, LTCI may remain a smart solution for consumers. A 2016 study revealed that for every LTCI premium dollar paid, carriers paid $2.78 in long-term care insurance benefits, offering a strong return on investment. Download details.
And, the challenge of paying for long-term care remains a pressing issue for many families. Now, the market is beginning to change …
States Are Starting to Require LTCI
The Washington State Legislature has created WA Cares Fund, a long-term care insurance benefit for all eligible workers. It's funded by a payroll tax, and eligible people can receive benefits of up to $36,500 starting in 2025.
Not everyone is happy. People with private LTCI can apply for an exemption from the program, and according to Crosscut, many people applied for private coverage to do just that. Higher earners especially may not like the 0.58% payroll tax and the $36,500 benefit limit, and they may feel that they can get a better deal with private coverage.
Workers in other states may soon face similar dilemmas. According to SHRM, California, Illinois, Michigan and Minnesota are all considering long-term care programs of their own.
Should You Sell LTCI?
Many people are unprepared for their future long-term care needs. For some of these people, long-term care insurance may be the right solution. In light of current market changes and rising needs, this can be a great time to start selling LTCI. DIS provides individual LTCI and multi-life LTCI resources and free sales coaching. Download the LTCI broker kit to learn more.
Please follow and like us: