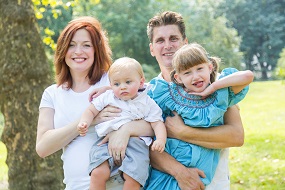 Until recently, disability insurance market was mainly targeted toward affluent households, those with annual earnings of more than $100,000 and those with specialized or highly skilled occupations like physicians, dentists, and attorneys. Throughout the years, products and benefits, pricing and affordability, and the marketing and sales approach have been geared to suit the affluent market.
However, now that disability insurance sales have plateaued, carriers are looking to new markets to show growth. Enter the middle-market. According to the US 2012 Census, 48 million households are considered middle income; households with annual earnings of $35,000 – $100,000. The middle-market segment is more than twice the size of the affluent market.
And guess what? Very few producers are talking to them about disability insurance or better said, "income protection." Entering this market is relatively easy. In fact, you probably have a considerable number of middle-market clients in your practice.
Let's look closely at the facts that impact the middle-market.
53% of employer benefit packages do not include long-term disability insurance (LIMRA)
76% of Americans are living paycheck-to-paycheck (Bankrate.com 2013)
While the premium for the typical disability insurance policy would be prohibitive to your middle-market clients, carriers are now adjusting the pricing and coverages of disability insurance products to make them more affordable. Benefits that are essential in the affluent market may be just not that important in the middle-market. For example, carriers can make the coverage more affordable by limiting coverage conditions that drive higher premiums. The "Own-Occ" coverage definition is important for those in specialized occupations. Middle-market earners are more than likely well-served with the simpler "Modified Own-Occ" or "Any-Occ" definitions. That's because someone who works in an office setting might be able to transition to a job that accommodates duty limitations with little to no impact on earnings. Not so, for a physician or an attorney. Download the Own-Occ Oversell Quick Tip for more on this issue.
Which of your clients should you talk to about disability income?
Most of your working clients need help, but let's narrow the field initially.
If you work primarily in personal lines, talk to all your homeowner clients. According to a study by Harvard Law School's Christopher T. Robertson, medical situations contribute to almost half of home foreclosures.
If your practice focuses on life insurance, talk to the clients you worked with on a mortgage protection policy. You can also request a disability insurance quote to present as a supplement to every life insurance quote.
If your specialty is health insurance, talk to your clients in their prime earning years, Gen X and Gen Y clients. They have the most income to lose because their earning years are the longest.
How should you start the conversation?
Many middle-market consumers are unaware of the risk associated with being off work due to disability. Start the conversation with a "Did You Know" question to pique their interest. DisabilityCanHappen.org has a short downloadable quiz you can use to raise disability awareness with your clients. You can also show them this insightful infographic as part of your presentation.
Targeting the middle-market for income protection isn't so farfetched:
The market is large
Carriers are moving down market
Carriers are adjusting products to meet the market
You already have middle-market clients in your practice
It is easy to transition the conversation from your primary practice area to disability insurance
And most importantly, DIS is in your back pocket, with the products and support you need to target the middle-market with suitable disability insurance products. Request a disability insurance quote today, and let us know how we can help you be successful.
Please follow and like us: