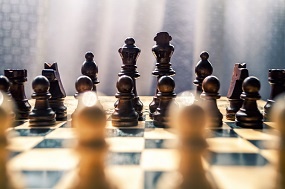 Insurance advisors: If you've talked to prospects about disability insurance, you've probably encountered this objection more than once: "I get disability insurance through my work."
How you respond to the "get it at work" objection will make or break your chance for the sale. Whatever you do … don't say, "OK never mind!" This is an opportunity to educate. Most of your prospects have never been told why individual disability insurance is essential … even if they have an employer-sponsored long-term disability plan.
If your prospects rely on their paychecks, individual disability insurance is a must. Here are five reasons why:
Portability: IDI follows you to any future position or to self-employment. Your disability insurance shouldn't end when a job ends. The need for income protection is ongoing.
Taxation: Private disability insurance is tax free while employer-sponsored benefits are taxed. This makes a huge difference in the amount of money you'll have to help sustain your lifestyle if you're ever unable to work due to a disability.
Sufficiency of Benefit: As mentioned previously, work plans are taxed. Many plans provide as little as 42 percent of your gross salary. If you make a portion of your income from commission or bonuses, that probably won't be included in the benefit calculation.
Length of Benefit Period: Many disabilities last longer than five years, but many employer-sponsored policies only have 2-, 3- or 5-year benefit periods. With an individual disability insurance policy, you can choose coverage that lasts until you retire.
Policy features: With work plans, you get what you get. With individual plans, you customize policy features to meet your needs. Choose non-cancellable and guaranteed renewable contracts; own-occupation definitions; the future purchase option; cost of living adjustments; partial disability benefits and more!
In a nutshell: For just a few dollars a day, your clients can purchase an individual disability insurance plan that insures millions of dollars in future income. It's a pretty amazing deal when you think about it.
Need more ideas for your sales script? Watch the video below:
Please follow and like us: