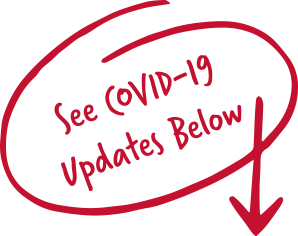 COVID-19 Updates
The DIS office is open with a skeleton management staff so it's business as usual with incoming and outgoing mail, quote processing, underwriting assistance and policy issuance. Our Regional Brokerage Managers are also available to assist you. In this rapidly evolving situation, we will post carrier updates as soon as we receive them below. Also, you can download a PDF summary of changes here.
The Standard: COVID-19 Updates
Grace Period: The Standard has extended the premium payment grace period to 91 days for all IDI customers during the COVID-19 pandemic.
Starting immediately until July 31, 2020, labs or exams are not required for applicants of all ages for:
Platinum Advantage –  $10,000 max monthly benefit
Business Overhead ProtectorSM – $25,000 max monthly benefit
Business Equity ProtectorSM – $1,000,000 max benefit
The Standard will accept applications signed on or before July 31, 2020 under the new guidelines. Underwriters are reviewing open cases and will process those that qualify under the new guidelines.
Please note, The Standard may also waive labs and exams for applicants seeking higher benefit amounts, depending on medical history and other information available. Please contact your underwriter directly if you have a case you'd like reviewed.
In Addition, The Standard is …
Expanding their use of electronic health records to speed up medical underwriting.
Looking to 2018 tax returns and other financial documentation if 2019 returns are not available.
Helping you get coverage for temporarily furloughed applicants. Contact your case manager for details. (also applies to increase options)
Giving policyholders 90 days to apply for an increase. For option dates between March 1 and July 31, applications and income documentation can be submitted up to 90 days past the option date.
Waiving BIR application requirements for out-of-work policyholders in some cases. Contact your in-force case manager for details.
Principal: Temporary IDI Underwriting Guideline Changes
As we're monitoring the COVID-19 impact, we're making adjustments that allow us to continue to serve customers. Use this resource with your clients who place their trust in our insurance solutions. Please also refer to this page on IDI Underwriting.
Effective immediately, the individual disability insurance (IDI) underwriting department at Principal® is changing underwriting guidelines for exams and labs. These changes will be effective through July 31, 2020 and will be revisited regularly as the pandemic news unfolds.
Labs and physical measurements
No physical measurements and labs are needed for up to the amounts listed below. For amounts beyond those listed below, we'll evaluate the medical records to determine if labs and physical measurements are needed. We highly recommend the use of Human API and encourage your client to connect their records through that process. Your underwriter can provide more information on Human API if you need it.
Disability Income:  $10,000/month
Business Overhead Expense:  $25,000
Disability Buy Out and Key Person:  $1,000,000
Enhanced Online Request Part B is available effective May 4. Click for details.
Attending physician statements
We're temporarily expanding the use of Human API for all medical record requests. Please contact your underwriter and they can let you know the process for Human API if you're interested in utilizing that process in lieu of the traditional APS.
Tax forms
We recognize that 2019 tax forms may not be available. We'll attempt to use 2018 information and any 2019 information available (e.g. W2, 1099, etc.) to evaluate your client's application.
Benefit Update Rider
We've temporarily relaxed our new business underwriting requirements to purchase the Benefit Update Rider. Through June 30, customers can get the rider if they purchase at least 50% of eligible coverage. We're also extending flexibility for clients with a triennial benefit update for existing policies with an anniversary date between March 11 and August 31.
Doctors and Dentists Not at Work
Principal will write dentists or doctors who are not currently actively at work due to Covid-19 up to our Select Professional Limits.
Ameritas:
UPDATE:
Process enhancements extended to June 30, 2020
EZ-App Guidelines for BOE included
NEW Financial, Occupational and Medical Considerations PLEASE READ BELOW!
In general, if a proposed insured is furloughed, unemployed, has closed his or her business, or is not actively at work on a full-time basis (minimum 30 hours per week) due to COVID-19, an application may not be taken or submitted to the home office, nor can a policy be delivered to an applicant under such circumstances. Applicants temporarily working from home may still apply for coverage provided they are working on a full-time basis (minimum 30 hours per week).
Each policy issued will include an amendment confirming that the statements made pertaining to occupation, occupational duties, hours worked per week and income have not changed from the responses recorded in the Application for Insurance. Prior to policy delivery, producers need to confirm with the applicant whether or not any of these have changed. If there are changes, the producer will need to contact the underwriter to discuss the new information so we can determine if the underwriting decision needs to be revised. This amendment is not required for applicants applying for coverage under one of our professional, residency or fellowship programs.
In most cases applicants that were diagnosed or suspected of having COVID-19 will be postponed for a minimum of thirty days following full recovery or confirmation that the applicant was not diagnosed with COVID-19. The final underwriting decision will depend on the characteristics of each case, including but not limited to age, overall medical history, and severity of infection.
Please note, Good Health Statements may be required at time of policy delivery. The Good Health Statement must be completed and returned prior to premiums being applied to the case. Underwriters will advise producers in the approval email when the amendment and/or Good Health Statement will be required.
Premium payments
Extending the grace period for an additional 60 days. They will apply the extension when the client contacts them.
EZ App underwriting enhancements
Increasing mini-exam limits under the EZ App tele-underwriting process for applications received by June 30, 2020. Good health statements may be required at policy delivery.
Ages 18-45, benefit up to $10,00 = requirement of TIU, mini-exam at UW discretion
Ages 46-64, benefit up to $6,000 = requirement of TIU, mini-exam at UW discretion
BOE with a base monthly benefit of up to $15,000 with a mini-exam in many cases
Until our vendor has updated its system, when placing an EZ App order with ExamOne, if the amount applied for does not require a mini-exam based on the above new limits, please use the Jet Issue code 2810. By using this code, ExamOne will only complete the tele-underwriting phone interview and will not schedule a mini-exam. 
For application amounts in excess of these new limits, we may be able to use alternative information in place of the mini-exam. Please contact your underwriter for details.
Financial documentation
If applicants have not filed their 2019 tax return, we'll accept 2018 tax returns. We'll also review other financial documentation, including W-2 forms and paystubs. 
Extension of customary time frames
We will extend by 60 days, our usual time frames for collecting underwriting and policy delivery requirements. Please contact your underwriter for details.
MetLife:
COVID-19 Premium Deferral
As an accommodation to our clients, In the event premiums cannot be paid during the contract grace period, we will be extending grace periods for the lesser of 90 days from premium due date or July 31, 2020, unless a different grace period is required by law. This policy will be applied for all premiums due 3/1/2020 and forward, as well as apply to any premium within the current 30-day grace period. Additional Covid-19 premium payment detail can be found at MetLife.com.
Mutual of Omaha:
Mutual of Omaha has increased its simplified underwriting monthly benefit from $3,000 to $6,000. For ages 18-45, no labs are needed up to and including $6,000.
Petersen International Underwriters:
During the COVID-19 outbreak, Petersen is offering five medical underwriting options which include: 1) paramed exam and lab by PPE-outfitted examiners, 2) using a paramed and lab that were completed in the past six months, 3) having the applicant's primary care physician complete the exam and lab, 4) receiving a conditional binder subject to exam & lab; or 5) receiving accident only coverage with no exam and lab. Please talk to your underwriter for additional details.
Mutual of Omaha LTCI:
Effective Thursday, April 16, 2020, Mutual of Omaha will temporarily not accept LTC applications for individuals age 65 and older. All LTC cases not already approved or issued will be postponed and processed as an incomplete application. They will continue to prequalify applicants 64 and younger. The prequalification will be good for 60 days. If the health of the client changes or the prequalification is past 60 days, you will need to prequalify the applicant again. The temporary changes above are in addition to the guidance on COVID-19 announced on March 24th.
Get Started with DIS
Why do agents and agencies across the nation prefer DIS? Two words: AWESOME. PEOPLE.
That's the official answer, according to a 2019 survey of contracted brokers. So, you may be wondering, "How will these awesome people make a difference in MY success?"
It's a phenomenon we like to call "DI Done Right."
DI Done Right is being supported by awesome people who genuinely care about doing the right thing for you … and creating the right protection package for each of your clients. We are deeply committed to our purpose because someday it will mean that your hard-working clients are OK, despite the impact of a life-changing disability.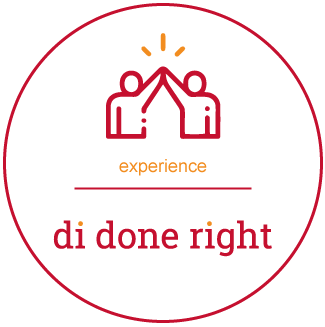 Ready to experience DI Done Right?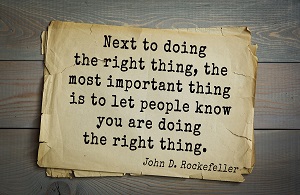 Your clients count on you for solid financial advice. If you don't provide it, your clients may experience avoidable losses – and you could be sued. With new fiduciary standards going into effect on June 30, meeting your ethical and legal responsibility to help your...
read more