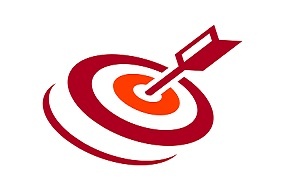 Of course you know that disability is a risk often discussed by financial advisors and insurance professionals. What you may not know is that it is also a big concern for commercial loan officers.
For years, banks required life insurance as collateral for some business loans. Knowing that an income-interrupting disability is more likely to happen than a premature death, savvy risk managers of large financial institutions insist on disability insurance as an additional requirement for loan applicants.
This requirement means opportunity for you in two ways.
You can partner with commercial lenders and offer to be a resource for their clients who need disability insurance as a condition of their loans.
You can make yourself available as an income protection expert to the business owner community. Sooner or later, they may need a commercial loan, but in the meantime, they probably need business overhead expense insurance, key man insurance or buy-sell insurance. Get your foot in the door with whatever protection they need now, and you'll be the first person they think of when their bank loan disability insurance need arises.
When meeting with a business owner for the first time, use a series of questions to explore "what if" scenarios, such as …
If you were unable to work for six months, is your individual disability policy benefit sufficient cover the household expenses and maintain your lifestyle? (Review the individual disability insurance plan.)
If you were unable to work for six months, how would you cover the day-to-day expenses of running the business? (Review business overhead expense insurance or key person disability insurance opportunities.)
If a key person was unable to work for six months, would your revenue be impacted?
If your business partner was permanently disabled and unable to ever return to work, do you have a plan in place to buy out his/her share of the business?  (Discuss buy-sell opportunities.)
Do you have employees that could benefit from disability insurance? (Explore available through group or voluntary disability insurance benefit options.)
Do you have or need a business loan?  Introduce bank loan disability insurance options.
By working with DIS, you can offer your client dovetailed disability insurance products custom-designed for their unique business risks.
Want to learn more? Start by downloading our Bank Loan Disability Insurance Case Study to discover how one agent found success in this niche market.
Also, download our "What's Included in BOE?" handout for business owners.
Please follow and like us: