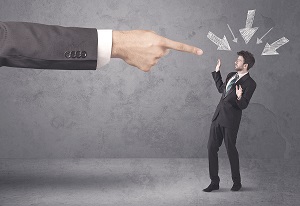 If your disability insurance quote volume isn't where you'd like it to be, chances are high that one common mistake could be the culprit.
You're not following up enough.
When it comes to disability insurance sales, persistence is key.
Follow Up Matters
Simply reaching a prospect can require persistence. The Sales Development Technology Report from TOPO found that it can take 18 dials to connect with a buyer, while only 23.9% of sales emails are opened.
This doesn't mean that prospects don't want to talk – they just want to do so on their terms. According to HubSpot, 19% of buyers want to connect when they're first learning about a product, 60% want to connect after they've done some research and 20% want to talk once they're ready to buy.
But you can't just wait for prospects to be ready. Some sales are lost when prospects decide not to purchase, and others are lost when prospects decide to purchase from someone else, but many sales are lost when prospects don't decide anything at all. They simply forget about the matter.
If you want to generate and close more disability insurance quotes, you have to follow up. By following up, you'll quickly build rapport with DI prospects and instantly put yourself in a league above your competition.
So Why Don't We Follow Up?
We're too busy, we don't know what to say, or we're not sure how to proceed. In reality, there are a million reasons NOT to follow up, but if you don't, the outcome is the same: no sale.
For many people, purchasing disability insurance is a big decision. They need to consider their risks as well as their budget. You may have to explain the need for paycheck protection several times before a prospect is ready to receive a disability insurance quote. After presenting the quote, you may have to follow up several times again to close the disability insurance quote.
How to Walk the Line Between Following Up and Being Pushy
HubSpot has found that only 17% of salespeople think they're pushy – but 50% of prospect think salespeople are pushy. Clearly, there's a disconnect somewhere.
Follow up is important, but no one wants to feel pushed into a sale. To create a positive sales experience, HubSpot says that 61% of buyers want salespeople to provide relevant information.
This is the key to successful follow up. A confused mind never takes action. It's your job to educate clients and provide the information they need to make informed decisions. It's not about pushing a hard sale—it's about being an invaluable resource and helping your clients become sales ready.
There's no doubt that sales persistence makes a difference when selling disability insurance. Below are a few ideas to help you creatively follow up and generate more disability insurance quotes:
Please follow and like us: