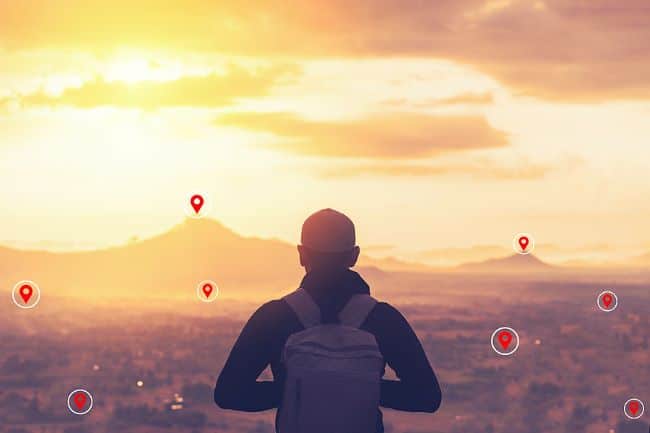 What separates successful insurance agents from those who are struggling? A few answers may spring to mind, but some of the biggest differences are their insurance marketing strategies. If you want to achieve growth in the new year, you need to use the right marketing tactics.
People Always Need Insurance Agents and Agencies
Inflation is rising and it seems like everyone is talking about the possibility of a recession or economic downturn. Many people are tightening their purse strings – but they still need insurance.
If anything, people may be more receptive to products like disability insurance. Attitudes have changed since the COVID pandemic. It's true they're trying to save money, but they also recognize how something like job loss or illness could turn their world upside down. Insurance policies provide important protection.
Regardless of what happens in the economy over the coming year, insurance will be a wise purchase in many situations. As an insurance agent, you need to leverage marketing strategies to demonstrate this to potential customers.
Insurance Agency Competition
You don't just need to show people why they should buy insurance – you need to show them why they should buy insurance from your company.
According to IBISWorld, there are 415,446 insurance brokers and agencies in the U.S. Not all of these insurance agencies are your competition – some don't operate in the same regions as you and some don't specialize in the same lines. Nevertheless, these numbers make it clear that insurance agents have a tremendous amount of competition.
If you want to be one of the top agents in the insurance industry, you need to fine tune your marketing strategies.
Can Prospects Reach You?
Instead of sitting back and hoping prospects will find you, take action to make sure they can.
Many consumers do online research before coming to a purchasing decision. This is true no matter if they're buying a new refrigerator or a disability insurance policy.
Imagine someone does an online search for disability insurance in your area. Will they find you? Furthermore, if they do find you, will they like what they see? By implementing an effective digital marketing strategy, you're in a great position to generate insurance leads and turn those leads into sales. If you're not using an effective strategy, you could lose prospects to your competition.
You need a great website that provides insurance shoppers with the information they want to know. A blog optimized for search is great, but – at the very least – you also need to include your contact details and information about the products you sell.
You also need a quote engine. When users are ready to purchase insurance, they'll want to compare their options and check costs. A quote engine makes this easy.
In addition to setting up a website, you should build a social media presence. Ever more consumers are using social media to discover and engage with brands. This is especially true for younger consumers, but social media usage is now common across all age groups. According to Smartly.io, 82% of Gen Z consumers and 57% of consumers across all age groups use social media to find new brands.
Online marketing is important, but don't forget about the physical world. When you run into other professionals who work with your target audience – think financial advisors, accountants, and real estate agents – exchange business cards. You should also hand out your business card to prospects you meet as well as to current clients who may be willing to recommend you to friends and family in your target market, enabling you to generate referral business. Since you never know when you'll have an opportunity to network, stay prepared with a stack of high-quality business cards.
Can You Reach Prospects?
It's great when prospects find you – but, sometimes, you need to hustle to find them.
Once again, a strong social media presence is important. Be active on the same channels as your prospects to gain more visibility for your posts. In addition to organic tactics, consider running social media ads to reach more of your target market. Whatever you do, your posts need to be eye catching.
Don't rely on social media alone. An email marketing campaign is another great way to reach your audience. To avoid spam filters flagging your messages, only send emails to people who have subscribed to your marketing list. With personalized email campaigns featuring strong subject lines and calls to action, it's possible to achieve excellent results.
Handouts are another great resource. You can create digital handouts by attaching PDFs to your emails. You can also print out physical copies to give to prospects. You might like to mail handouts with sales letters, for example, or offer them to clients during sales meetings to give them something to reference as they consider your proposal.
Handouts can be an effective way to educate prospects on confusing concepts – like how a disability insurance policy works. You can also use them to dispel myths or present an emotional argument for buying coverage. As there are many different types of handouts, the uses are almost endless.
Are You Offering Disability Insurance?
Some insurance agents limit their sales potential by avoiding lucrative lines. Disability insurance falls into that category. If you already sell life or health insurance to your existing clients, adding disability insurance could be a simple way to increase your revenue and assets under management dramatically. Plus, you won't just be boosting your sales – you'll be helping your clients protect their most valuable asset: their paycheck.
Most people depend on their paycheck, meaning protecting that paycheck with disability insurance just makes sense. Think about it: your life insurance clients are buying coverage because they want to provide for their loved ones. Once they realize the high odds of disability and the impact an illness or injury can have on their ability to earn an income, they'll probably want disability insurance coverage, too. As an insurance agent, it's your responsibility to educate your clients on their disability insurance coverage needs and options.
Support for Your Insurance Marketing Strategy
At this point, you might be wondering how you can come up with a well-rounded marketing strategy and implement it on your own.
You don't have to.
Designing social posts, marketing emails, and handouts from scratch takes time you might not have. To help you succeed, DIS can provide you with the resources you need. We have ready-to-share social media posts and handouts. We also offer a sales script, a quote engine, and more insurance marketing training. If you're confused about how disability insurance policies work, don't worry – our resources can help you learn the ins and outs of coverage, too.
We want you to succeed in the new year. That's why we're offering the Insurance Marketing Roadmap. This resource outlines what you need to know about setting up your website, adding a quote engine, building your personal brand, using sales materials, and reaching prospects. Get your Marketing Roadmap.
Please follow and like us: