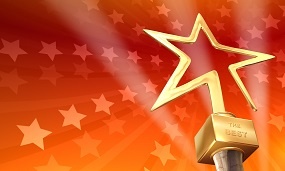 This past weekend was the 89th Academy Awards ceremony, which honored the best films of 2016. There was great excitement as usual. The normal red carpet buzz and flair. And the winner for Best Picture is… Oops!
Yes, it is true. Unfortunately, the Best Picture award presenters mistakenly called the wrong winner. The error was resolved relatively quickly, but the incorrect winners are slightly heartbroken while the eventual winners' thunder was somewhat stolen.
This is certainly not the first time something like this has happened. Recently, at the 2015 Miss Universe pageant, the wrong winner was named.
Accidents happen. Mistakes occur. Social media goes crazy.
For the occurrences mentioned above, office breakrooms had a trending topic to discuss the next morning. Selecting the wrong envelope may not be a common case for most insurance professionals, but we can definitely use these situations to learn from in our everyday business lives.
Avoid common blunders. Never making a mistake is impossible, but being careful and consistent is extremely important in not looking foolish or unprofessional. Try using checklists for client meeting preparation, completing applications, submitting required items, etc.
Correct an error as fast and efficiently as possible. Have a strategic plan in place to rectify certain potential areas of concern. For example, have a list of business emergency contacts and/or processes for items such as scheduling, IT issues, and mail delivery resources.
Take ownership of the mistake. Errors will happen. Clients know this to be true and even though they may initially feel frustrated, in the long-term a client will respect your integrity. The way you handle adversity will show your clients and co-workers your true character. Stay positive and professional.
Trending social media and reviews. In today's world, your professional actions can be documented and dispersed in real-time. The way you proactively eliminate errors and positively handle mistakes can eventually become an outstanding testimonial for future business.
And the winner is… You! When teaming up with DIS, you have a complete cast and crew. We look forward to providing you a quote, offering you innovative marketing tools, and suggesting plan design options for your clients.
At DIS, we are here to help you make your next DI, CI, and LTCi sale a blockbuster!
Please follow and like us: