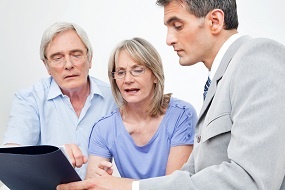 Let's shift the long-term care insurance conversation. The question your clients should ask themselves is not "Will I need long-term care?"  Instead, they should be asking, "Who will pay for the long-term care I need?"
The problem is growing.
Policy makers at state and federal levels see long-term care as a looming crisis for at least three reasons.
By 2030, 71.5 million Americans will be 65 or older, 67% of which will need some form of long-term care in their lifetime.
Consumers are not buying long-term care insurance.
Consumers are not saving for long-term care needs.
The numbers are staggering. The graying of Baby-Boomers is driving the explosive growth of long-term care needs. The population growth is one side of the coin; the other side is the rising cost of long-term care. By 2030, the annual expense of a nursing home stay is expected to be as much as $190,000 in some parts of the country. Most long-term care is provided in homes, assisted living facilities, or adult day care, and the expense for these options also continue to escalate. Home health care workers' hourly rates increased by 1.59% between 2013 and 2014.
Someone has to pay for care.
Consider items two and three above. Financially, aging boomers are not prepared for retirement or long-term care needs. The median retirement savings account for people nearing retirement is $104,000. This becomes a policy issue because today, Medicaid pays 40 percent of long-term care costs. Many people misunderstand the Medicaid rules for covering long-term care expenses. The biggest surprise is the federally required estate recovery for long-term care expenses covered by Medicaid. At least some of the expenses paid by Medicaid will be recovered from the estate.
Consumers who believe they cannot afford long-term care insurance must realize that even if their plan is to apply for Medicaid, what is left of their estate is subject to recovery after their death or the death of the spouse.
How to pay for long-term care insurance?
The average annual premium for long-term care insurance for a 55-year-old couple is $2,466 or slightly more than $200 monthly. Although less than most cell phone bills, cable bills, or car payments, for some clients, it may be a stretch –
especially in retirement. A reverse mortgage may be a stress-free way to finance long-term care insurance premium.
A Home Equity Conversion Mortgage (HECM) regulated by HUD (Department of Housing and Urban Development), offers the homeowner(s) a way to access up to 70 percent of the home's equity as cash. The homeowner may receive payments as a lump sum, monthly installments or as a line of credit. The loan does not have to be repaid until the last borrower dies or no longer uses the home as the primary residence.
To be eligible for a HECM the homeowner must:
Be age 62 or older
Own the home or have a relatively low mortgage balance
Continue to pay property taxes, utilities, and insurance
Use the home as the primary residence
A reverse mortgage does come with closing costs of 2 to 8 percent, that are usually rolled into the loan so the borrower is not required to make a cash outlay. It does not impact Social Security benefits or Medicare and is not considered taxable income. It may, however, impact Medicaid eligibility. HECMs are non-recourse loans, meaning the surviving family members of the borrowers do not have to repay the loan.
Action plan.
The next time you speak to clients about the need for long-term care insurance, shift the focus to the fact that someone will pay for long-term care. If clients are not prepared to do so, they will force their loved ones to do so on their behalf, by default.
This reality makes a strong case for proactively sharing the cost of care by purchasing a long-term care insurance policy. Perhaps, most importantly, you can offer a way to make long-term care insurance premiums affordable by suggesting a reverse mortgage as a potential solution.
Contact me to learn more about using a reverse mortgage to help make long-term care insurance work for your clients. Our team can help you sort through the options, present competitive long-term care insurance quotes and will support you through the application and underwriting phases of the sale.
Need an effective presentation tool? Download 10 Facts to Know About LTCI now.
Please follow and like us: