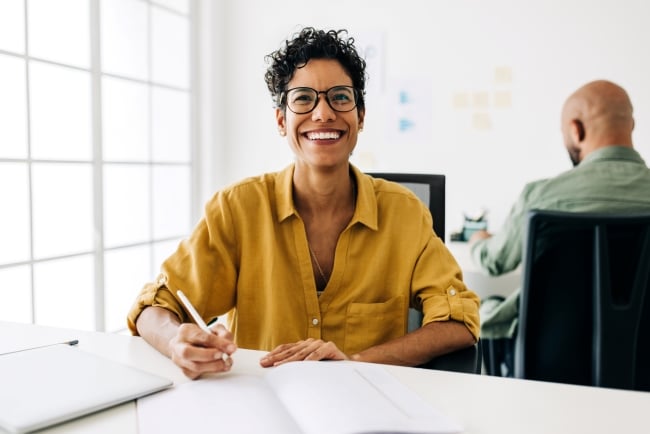 Accounting firms are a great niche for disability products. According to the U.S. Bureau of Labor Statistics, there are more than 1.5 million accountants and auditors in the U.S. Earning a median annual wage of $78,000, these accountants have an income worth protecting. Many accountants work in small firms that could also benefit from disability products for businesses. In other words, this is a huge market. Brush up on best practices for marketing disability products to accounting firms to ensure you see results.
1. Time Your Pitch
January to April is a busy time for accountants and auditors. The first four months of the year are when individuals and businesses are getting ready to file their tax returns. This is also when most audits take place.
During this busy season, accountants tend to work overtime. Indeed says public accountants may work 50 to 60 hours per week during the annual income tax season, whereas Patriot Software says owners of firms may work 95 to 100 hours per week during the busy season.
This is not a good time to pitch disability products. No matter how great your pitch is, the accountants you're targeting won't have time to review insurance options and apply for coverage. Even worse than wasting your time, you may annoy your prospects, making them unlikely to turn to you when they're ready to buy disability insurance coverage.
In addition to avoiding the first four months of the year, you might want to give accountants the first couple weeks of May to refresh after the busy season. Have your sales materials ready to roll out in mid-May, before summer vacation kicks off.
2. Offer the Right Products
Once you have a prospect's attention, you need to offer the right disability products. When selling disability products to cover the needs of the accounting firm, focus on the following:
3. Appeal to Logic
According to Western Governors University, succeeding as an accountant requires the right personality. Among other things, accountants need to be analytical and detail oriented.
Keep this in mind when you're pitching disability insurance products to accountants. Although appeals to emotion work well with some prospects, you'll probably see better results if you focus on appeals to logic when dealing with accountants. Use statistics and facts that make a strong case for disability insurance. Whenever possible, provide figures to show how disability products provide a good value and help accountants calculate exactly how much they could save by investing in coverage. Accountants understand a good return on investment – you want to show that disability products provide one.
The DI Stat Pack is a good resource to start with, since it provides statistics and figures that show that the risk of disability is real. The Business Overhead Expense Insurance Client Handout is another good resource: it shows 16 expenses covered by business overhead expense insurance, allowing accountants to add up how much coverage they need for their firm.
Need more help marketing disability products to accounting firms? Check out the Disability Insurance for Accountants Page.
Please follow and like us: