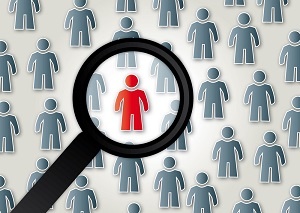 The U.S. is experiencing a labor shortage. With fewer people looking for work, employers have to find new ways to attract and retain talent – and that means adding great benefits options, including disability insurance.
Back in May, we looked at how the booming employment market is creating a demand for disability insurance. Since then, the unemployment rate has remained low. Despite a slight increase, it's still only 4.0 percent as of June. That's very low, especially considering that higher unemployment rates of around 5.0 to 5.2 percent are often considered full employment.
While this is good news in many ways, it also comes with a downside: labor shortages.
Employers Are Struggling to Find Workers
"Business' number one problem is finding qualified workers," said Mark Zandi, chief economist at Moody's Analytics, according to a report from CNBC. Economists polled by Thomson Reuters anticipated a gain of 190,000 jobs in June, but the actual job growth was only 177,000. The reason? Companies can't find workers to hire.
With such low unemployment rates, workers have plenty of jobs to choose from. Employers, on the other hand, are dealing with a labor shortage. Finding skilled labor is especially difficult right now.
Competition Is Fierce
The labor shortage puts employers in competition with each other. Not only do employers have to compete to attract new hires – they also have to compete to retain their current workers, who could be lured away by a better offer.
So how can employers get a competitive edge when it comes to attracting workers?
Offering a generous salary is one option, of course. Compensation is often cited as the most important criterion people look at when considering a job offer. But the salary isn't the only thing prospective employees care about. The entire compensation package matters – and that includes benefits.
According to a survey from Glassdoor, 57 percent of people say that benefits and perks are one of their top considerations when deciding whether or not to accept a job offer.
Employers can offer a wide range of benefits to their employees, from the expected health and retirement plans to the newer student loan assistance and pet health insurance options.
One benefit that shouldn't be overlooked? Disability insurance.
A worker may have an easy time finding work in today's job market, but what if that person became unable to work? When a severe disability – anything from cancer to an injury – forces someone to stop working, a low unemployment rate doesn't matter.
Many workers will experience this first-hand. According to the Social Security Administration, approximately one in four of today's 20-year-olds will experience a disability at some point before they reach retirement age.
By offering disability insurance, employers can provide an important benefit while also making their company more attractive to potential hires.
Agents: Reach out to corporate clients and make them aware of their disability insurance benefit options. Group, voluntary and guaranteed standard issue DI plans are available. There are also many ways to use disability insurance as part of executive compensation packages. Download our eBook, "The Executive Benefit Equalizer Strategy" or read this Group DI/Executive Comp Case Study to learn more.
Please follow and like us: