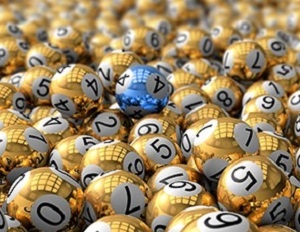 As agents we're all searching for the perfect sales script. Something that's not too long or complicated … that works whether you're chatting with a friend at a party or sitting down with a life insurance client. This is THAT SCRIPT. It's so easy, you can memorize it in five minutes flat. And the lottery analogy is so relatable, your clients will quickly comprehend the serious risk of disability. So, without further ado, here's the script. Learn it. Use it. Amplify your insurance marketing results.
The Ultimate DI Sales Script:
You: If you had a 1:4 chance of winning the lottery, would you play?
Prospect: Yes, of course!
You: Yes, with a 1:4 chance, of course you'd play the lottery. But did you realize that you're already playing the disability lottery with the same odds stacked against you?
Prospect: No – what do you mean?
You: It's true. More than 1 in 4 adults become disabled before they retire. If you haven't insured that risk with individual disability insurance, you're playing a high stakes game of paycheck roulette. Do you have individual disability insurance protection?
Prospect: Yes, I already have a policy.
You: Do you know if you have the old coverage or the new coverage?
Prospect: I didn't know there was a difference.
You: Yes, there have been significant changes in policy options, so if your policy is more than a year old, you may be overpaying or under-covered. I'd be happy to compare your options.
Ready to hit your very own DI sales jackpot?
Download the infographic to present with this script!
Want to learn another great sales tip? Watch our featured webinar.
Featured Webinar: Sales Strategy Quick Tip #3: The Unit Selling Method
A high number of disability insurance quotes are never closed because of price objections. What would happen if you could change the pricing paradigm? Watching this informative, free webinar will help you overcome price barriers once and for all.
Please follow and like us: