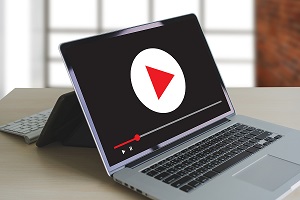 Video has taken the marketing world by storm. According to HubSpot, video has overtaken blogs and infographics to become the most commonly used format in content marketing, and a survey from Wyzowl found that 80% of video marketers say video has directly increased sales.
Using videos is both easy and effective. If you haven't started incorporating videos in your own marketing campaign, now is the time to start.
Using Videos to Educate Clients
Insurance issues can be complicated. Before you can make a sale, you need to explain why the insurance product is needed, and this often requires some education.
Different people learn in different ways. Some people like to learn new information by reading, and blogs are great for them. Other people are more visual or auditory learners, though, and they need sound and images to help them understand. This is where videos excel.
Consumers are also becoming more used to videos. Thanks to the rise of the internet and YouTube, videos are everywhere, and people pay attention to them.
The HubSpot Content Trends Survey found that 62% of consumers consume videos thoroughly – only 27% can say the same for blog articles. In fact, videos received closer attention than any other type of content. People like videos, too; 53% of people said they wanted to see more videos in the future, more than any other content type.
Using Videos in Your Marketing
If you're worried that you lack the technical skills needed to embrace video marketing, you can relax. Using videos is actually very easy. You can do it just two simple steps.
Step One: Find videos that you have permission to use.
You can create your own content, but you don't need to. Plenty of content already exists, and some of this is available for you to use.
Many carriers have consumer videos on their websites that you can share with your clients. For example, Ameritas has these great videos on disability insurance:
Ameritas also provides this life insurance video:
Step Two: Use the buttons provided to share the video on the platform of your choice.
To share videos from YouTube, click the share button the appears below the video. You'll be given multiple sharing options.
If you want to embed the video on your website, copy the code and paste it into your website HTML.
If you're logged into your social media accounts (Facebook, Twitter, LinkedIn, etc.), you can click on the relevant button to share on your page or profile.
Use the email option to include a video in an email you're sending to a client.
Alternatively, you can copy the link and paste that wherever you want to share it.
Get Started with Videos
Successful insurance sales agents are using video to educate and persuade prospects – and you can, too.
Send videos to prospects to warm them up before a presentation.
Send videos after a presentation to reinforce some of the points you made.
Send videos to current clients to introduce them to other insurance protects.
Increase your social media presence and attract new followers by posting videos.
Improve your website and attract more visitors by embedding videos onto your site.
Also, be sure to tune into our DIS Training Videos for more Insightful DI Sales Tips.
Please follow and like us: