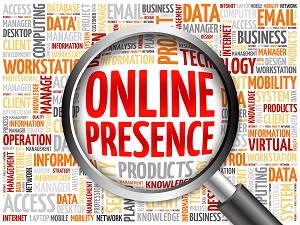 It's no secret that younger consumers use the Internet to inform their buying decisions. However, what comes next may surprise you.
Since 2015, the number of those who chose their financial professional through a social media platform such as LinkedIn or Facebook has doubled, from 4 to 8 percent.
The importance of online education videos has risen almost ten percentage points.
Online chat has become much more important to consumers than it was.
The option to purchase insurance and annuity products online is now a decision-making factor for more than half of those who use the Internet to search for information about those products.
These data come from LIMRA, which conducted a survey of U.S. consumers who recently bought or researched individual insurance products "to find out what led them — both online and offline — to consider these products."
After completing the survey, LIMRA compared the 2018 results to data from 2015 to look for changes in behavior. What it found? Agents need a strong online presence, now more than ever.
Be found where folks are looking
The Internet is becoming a more and more popular fact-finding tool. LIMRA found that the number of people who use an online agent locator rose from 23 to 29 percent in just four years; over half of all consumers consult the Internet in addition to a financial professional when making the decision to purchase insurances or annuities. If disability insurance agents want to compete, they've got to do it online.
Be at the level they expect
However, the moral here isn't just to make sure you've got a website. If your online presence isn't as sleek and well-functioning as, say, that of the average retail website, your prospects are going to be surprised … and put off.
That's because more and more, "consumers expect their online experiences with agents and financial services companies to match their other online retail experiences," LIMRA said.
How to raise the bar?
We have a few tips to help you get ahead of the curve.
Give consumers a choice. Some consumers prefer to speak in person or by phone. Others prefer to reach out online. So, give your consumers a variety of ways to get in touch with you: a telephone number certainly, an appointment scheduler perhaps, and an online chat window for sure.
Provide online quotes. In the era of self-serve, you're going to need a quote engine. An increasing number of consumers – especially Gen Z, the DIY generation – want to survey the landscape for themselves. Empower them to do so.
Be mobile responsive. Millennials have been called the "mobile-first" generation. Gen Z, in turn, could be called "mobile-only." Some of your consumers will never see your website from a browser, but only from a handheld device. Make sure that when they do, it's easy to understand and use.
With that in mind, here's a challenge. Pull out your smartphone and load your site. Pretend you're a new prospect: what does the messaging tell you? Can you find the information you need? Do you want to go further with this agent? While there's no shortcut to an excellent user experience, every improvement you make is one that counts.
If you haven't already done so, download the DIS Quote Engine tool for your website and email signature today!
Please follow and like us: