Happy Halloween! Of course, most people don't believe in ghosts and goblins. But unfortunately, many also don't believe in this real life bogeyman: having their retirement nest egg wiped out by the all-too frightening expense of a disability or long-term care situation.
Long-term care: A spooky retirement nightmare.
The U.S. Department of Health and Human Services reports that 70 percent of people over age 65 will require some form of long-term-care services at some point in their lives. Even the most perfectly planned and diversified investment portfolio won't ward off the spine-chilling risk of a long-term care event.
Consider these scary odds from MotleyFool.com:
Odds of your home burning to the ground (total loss): 1 in 16,000
Probability of totaling your car: 1 in 100
Odds of meeting a $2,500 medical insurance deductible annually: 1 in 25
Probability of needing long-term care at some point in your lifetime: 1 in 2 for women; 1 in 3 for men
The costs are spooky too.
While advances in medicine have allowed us to conquer many ghoulish illnesses and live longer, they've also increased our need for care when we're old. And that increase has driven up the cost of long-term care 4 to 6 percent annually over the past five years. If you want to know what care facilities will cost when your client is ready to retire, visit our Cost of Care page to access some hair-raising cost of care calculators.
Then there's the threat of disability – much scarier than Halloween!
Over 1 in 4 of today's 20 year olds will become disabled before they retire.
The average long-term disability claim last 31.2 months.
Many workers no longer have access to long-term disability insurance.
Medical problems contribute to roughly 62% of personal bankruptcies.
Have you educated your clients about these REAL financial nightmares? Don't wait. Add DI and LTCI to your bag of treats, download these spooktacular client handouts today:
Four Compelling Reasons for Paycheck Protection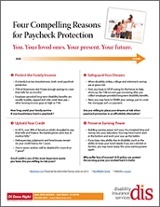 10 Facts to Know About Long-Term Care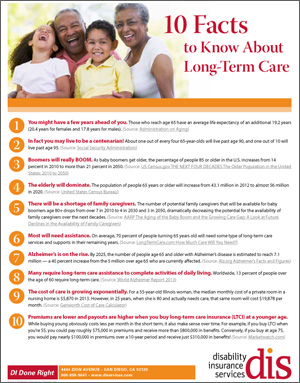 Please follow and like us: