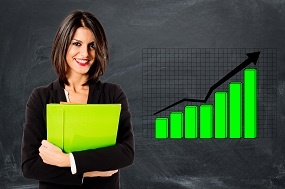 Under the Affordable Care Act, rising health care costs have created a market opportunity for voluntary benefits. Once considered a side-salad menu offering, voluntary benefits are gaining popularity with small business owners who seek to enrich their benefit offering to attract and retain quality talent.
Voluntary benefits provide a small business owner with the ability to offer robust insurance plans with no direct cost to the business and can reduce corporate taxes by cutting FICA tax contributions.
Voluntary short-term disability plans are very attractive to small business owners and their workforces. Plans that cover pregnancy, addiction or mental/nervous conditions the same as any other illness are in great demand. Businesses with a large percentage of young, female employees tend to have higher enrollment percentages as pregnancy benefits are covered.
Plans are available for small businesses that require only three applicants to apply and two lives to participate for the coverage to become effective. A maximum issue and participation limit of 66 2/3% of Basic Weekly Earnings, up to a maximum weekly benefit of $600 a week is available.
Voluntary short-term disability insurance plans are a great door opener and can lead to cross-sell opportunities with your new base of clients.
Do you know a small business owner who would benefit from a voluntary short-term disability offering? If so, contact Tom Helbing at 972.795.5813 to discuss plan design and an implementation strategy.
Please follow and like us: